We've been examining a model of leadership development, created by Dr. J. Robert Clinton, an assistant professor at Fuller Theological Seminary, as detailed in his book, The Making of a Leader. In this final installment to our series, we'll unpack the final two phases, Phase IV, Life Maturing, and Phase V, Convergence.
Dr. Clinton defines a leader is "a person with a God-given capacity and a God-given responsibility to influence a specific group of God's people toward His purposes for the group."
His underlying theory can be simply stated:
God develops a leader over a lifetime. That development is a function of the use of events and people to impress leadership lessons on a leader, time, and leader response. Processing is central to the theory. All leaders can point to critical incidents in their lives where God taught them something very important.
Phase IV: Life Maturing
During Phase IV, Life Maturing, the leader begins to recognize that "ministry flows out of being. To mature the leader, God often uses three common processing items—isolation, conflict, and crises.
Periods of isolation due to sickness, organizational conflict, continuing education, or similar circumstances that separate the leader from normal ministry involvement for an extended time, are designed to deepen a leader's dependency on God.
In a similar way, conflicts, whether personal or ministry related, serve to deepen the leader's faith and his or her relationship with God, and create greater self-awareness and knowledge.
Crises situations will either make or break the leader. Because of the intensity of the pressure, the leader will either move toward God or away from Him.
The ultimate goal is maturity. Clinton summarizes it well:
Mature ministry flows from a mature character, formed in the graduate school of life. Ministry can be successful through giftedness alone; but a leader whose ministry skills outstrip his character formation will eventually falter. A mature successful ministry flows from one who has both ministry skills and character that has been mellowed, developed, and ripened by God's maturity processing.
Helpful coaching questions during the life maturity phase include:
Where is God in all of this?
What would it look like to move toward God in this situation?
As you've watched other leaders face similar situations, what have you learned? How might you apply lessons learned to your situation?
Phase V: Convergence
Not many leaders reach this phase. During Phase V, the leader moves into a role that matches gift-mix, life experience, and temperament, etc. In this stage, God enhances and uses the very best the leader has to offer. According to Dr. Clinton, "In convergence, being and spiritual authority form the true power base for mature ministry."
By the time a leader reaches this phase of ministry, he or she is beginning to think about legacy. Consider these powerful questions when working with clients in this phase of their leadership:
What does it look like to steward well the influence God has given you?
How can you pour into others what God has poured into you?
It's important that we understand the phases of development in a leader's life. This understanding allows us to support our clients during difficult life and ministry challenges by inviting them to consider God's purposes in and through the circumstances of their lives.
As leadership coaches, we shape the lives of leaders and those God has placed under their care. Steward the opportunity well.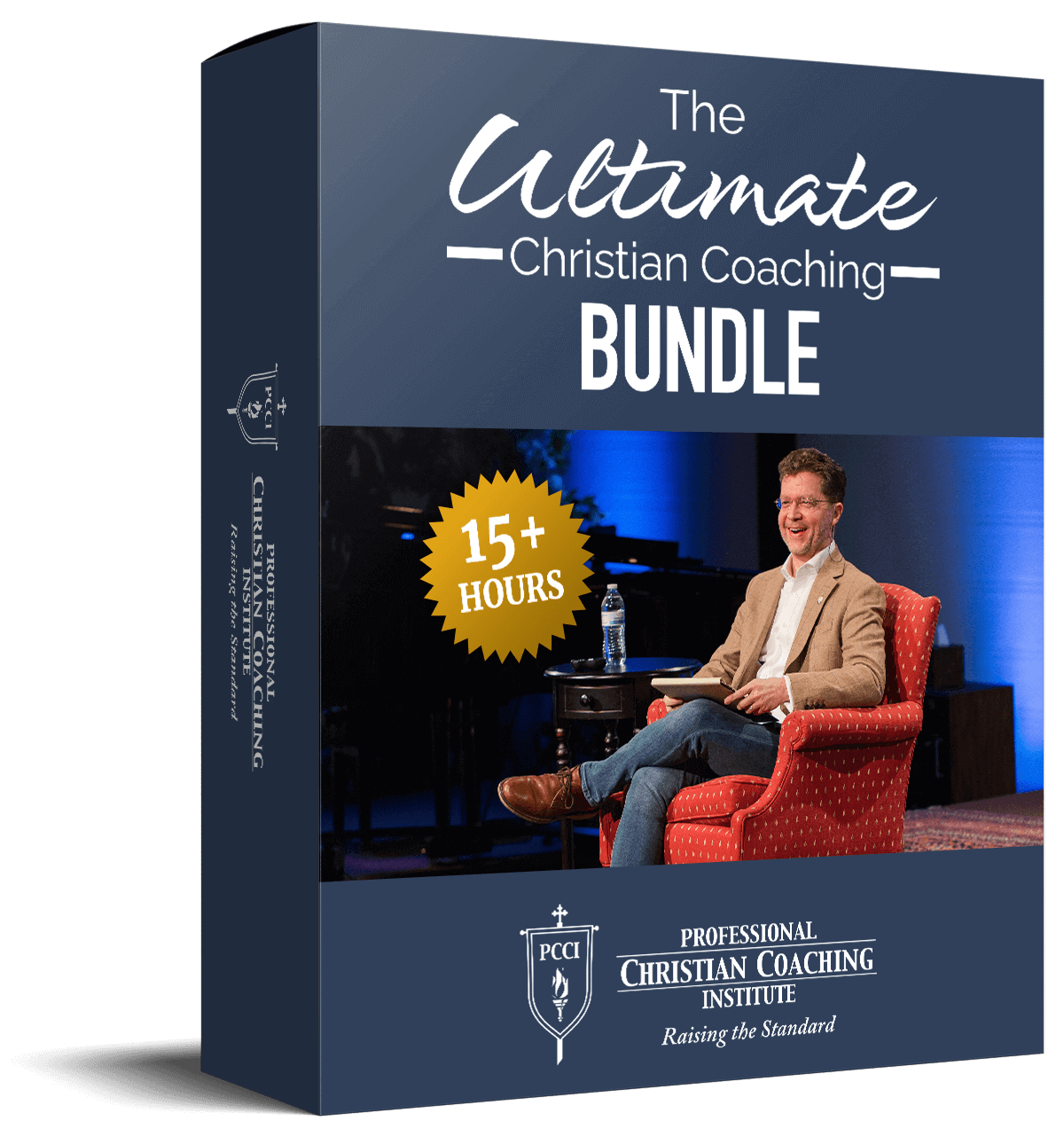 Learn from the BEST Christian Coaches!
Whether you're exploring Christian coaching, a brand-new or seasoned coach, this powerful resource will deepen your learning, skill, and effectiveness.