I never planned to become a spiritual formation coach. Yet today, more than half of my clients come for spiritual growth and formation coaching.
It began with a simple request. "I feel stuck spiritually. Will you help me get unstuck?" Laura was a 30-something married woman struggling with infertility and experiencing God amid multiple miscarriages and mounting disappointments. She grew up in the church and knew all the "right" biblical answers; yet, her childhood faith failed to satisfy the deepest longings of her heart and soul.
She wanted something more.
I suggested coaching for spiritual formation, although, at the time, I had no idea what that actually meant — for my clients or myself. So, leaning heavily on prayer and armed with my coach training and certification, I stepped into unchartered territory, trusting God to guide the process.
It felt like I was coming home.
 What is Spiritual Formation Coaching?
To define spiritual formation coaching requires that we first define spiritual formation. Although no consensus definition appears, here is the definition Renovare came up with: "Christian spiritual formation is the process of being shaped by the Spirit into the likeness of Christ, filled with love for God and the world."
Their definition includes several sub-points, a few of which appear below:
God calls us to become like Jesus
As we are rooted in Jesus and in the kingdom he proclaims, we experience transformation
Spiritual formation happens in community
Spiritual formation is, by its very nature, missional
Thus, we can define spiritual formation coaching as partnering with a client in a Spirit-led process that facilitates a growing awareness of and response to God in the client's life. Spiritual formation coaching helps clients align themselves with God and His purposes both in and through them.
Why Spiritual Formation Coaching?
For those familiar with Fowler's Stages of Faith, we know that once clients move beyond stage three, "synthetic-conventional faith," an individualized approach to spiritual growth is necessary if the client desires to move forward in the faith.
Further, individuals in stages 4 through 6 receive minimal support from their local churches for their deeper faith journeys, yet they need community to maximize their spiritual growth and potential. Coaches can provide that community.
Coaching is a clear solution to meet the needs of individuals in the latter stages of faith, providing a safe place to process their relationship with God and others and to receive the support they need to move forward spiritually.
Topics for Spiritual Formation Coaching
Most topics are appropriate for spiritual formation coaching. However, issues around healing from your past fall outside the parameters of coaching; they require the help of a mental health professional.
Topics I have addressed with clients over the past four years include:
The client's God concept and self-concept
Life calling and purpose
Missional living
Spiritual disciplines and practices
Developing a sustainable rhythm of life
Experiencing God in suffering
And more
In my experience, once a client's spiritual life is in order and they align themselves with God's purposes and address the obstacles facing them, the rest unfolds over time.
Remember Laura, the client I mentioned earlier?
She continues to struggle with infertility. However, her faith in God is strong. And the spiritual growth in her life is tangible, so much so in fact, that elders in her church have asked her to teach women twice her age.
Coaching for spiritual formation has enabled Laura to go farther faster.
Her story, and the stories of others like her, has convinced me that coaching for spiritual formation is a critical tool for extending God's rule and reign in the life of the church and the world.
What is your experience of coaching for spiritual formation? Share your thoughts in the comments section below.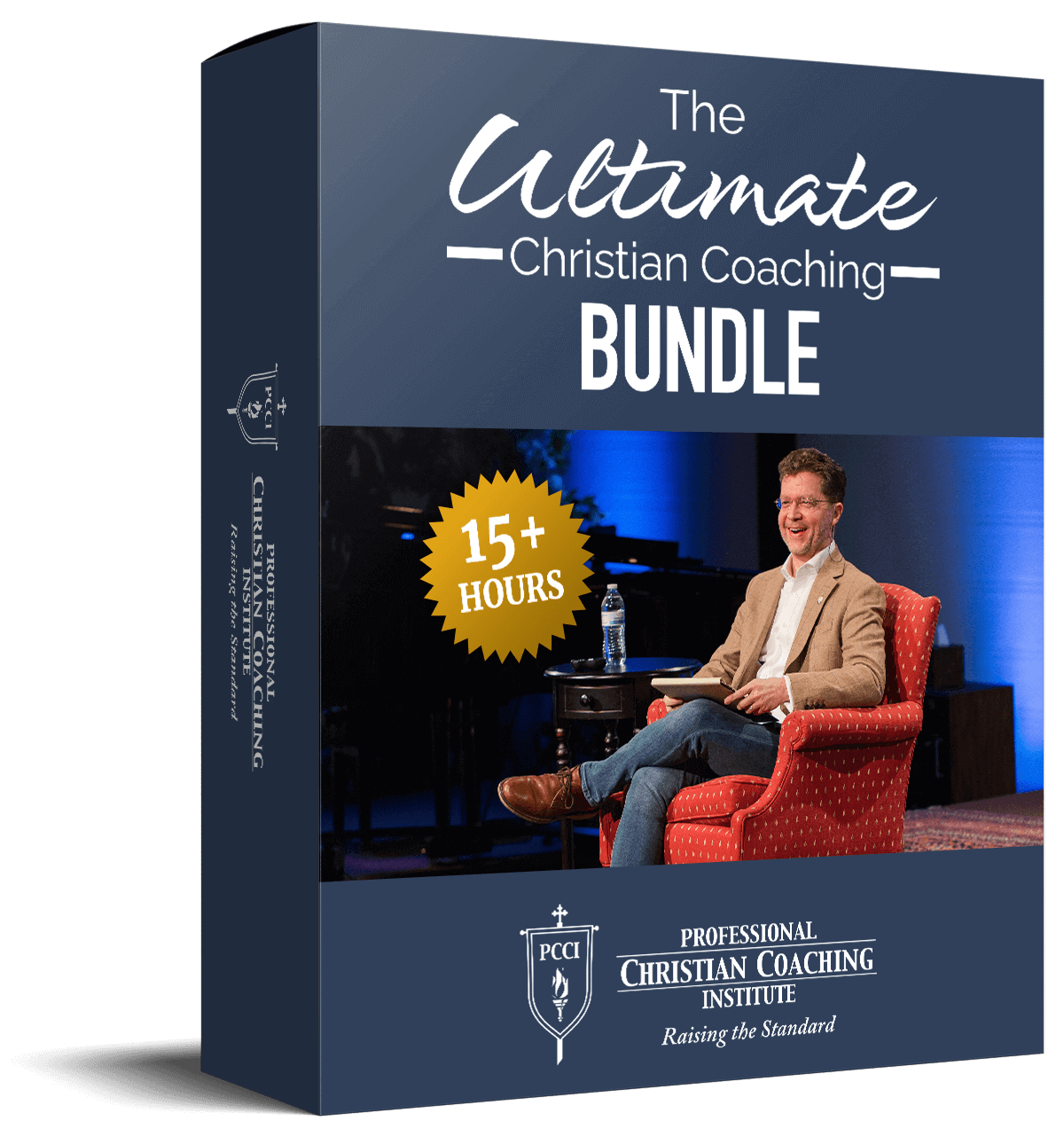 Learn from the BEST Christian Coaches!
Whether you're exploring Christian coaching, a brand-new or seasoned coach, this powerful resource will deepen your learning, skill, and effectiveness.