Congratulations! You just received an invitation to speak at a retreat or present at a conference. In your excitement, you jumped at the opportunity. With the event months away, you have plenty of time to prepare, right?
Stop right there, and think again.
As a coach, I partner with communicators for success. Repeatedly, I see speakers stressing at the ninth hour to finish their presentations. Fatigue and pressure rob them of their God-given creativity and sense of fun. Over and over, I hear the comment, "I should have started sooner."
Getting Started is Half the Fun
Here are some quick and easy steps to help you get started:
Say "YES" to starting now.
NOW is always the ideal time to start. Starting NOW brings you more joy and fun as a communicator, which your audience feels.
Adjust your mindset and accept the reality that your time is limited.
You don't have lots of time. That is an illusion. You just added something to your already busy schedule. A date booked months away does not mean you will have more time than you do right now.
Block out time for speaking prep on your calendar.
It is surprising how few people actually do this. By taking an early look at your calendar, you can intentionally set aside times to work when your energy is at its peak.
And always allow more time than you think you will need. Most people underestimate the time it takes and later pay the price.
Don't allow the tyranny of the urgent to replace time calendared in for speaking prep work. Consider these times non-negotiable, unless a real life emergency occurs, and those are few.
And don't be surprised if you need to put some things on hold until your engagement is completed.
Think of the approximate number of people who will be listening to you, and then multiply that number by your time on the stage. That is the total number of hours you are influencing for eternity. This is important work and worth the time invested.

Ask God what is on His heart
Similar to coaching, you start by establishing a focus. Our greatest source of wisdom comes from spending time with our heavenly Father. Whether you take a hike in a beautiful park, meditate on the words of a song, or jot down His latest lessons in your life, the two of you are in this venture together.
Continue asking until you are absolutely clear and able to write in one sentence the focus or aim of your talk. If you don't have that firmly in place you will waste hours chasing rabbit trails.
Listen to what God is putting on your heart.
This is a sweet time of abiding. It can't be rushed. Be still and listen. Listen and be clear before you take another step.
If you said "YES" to starting NOW, congratulations! What a wonderful accomplishment to be moving forward already.
Surely you agree that "just getting started is half the fun?"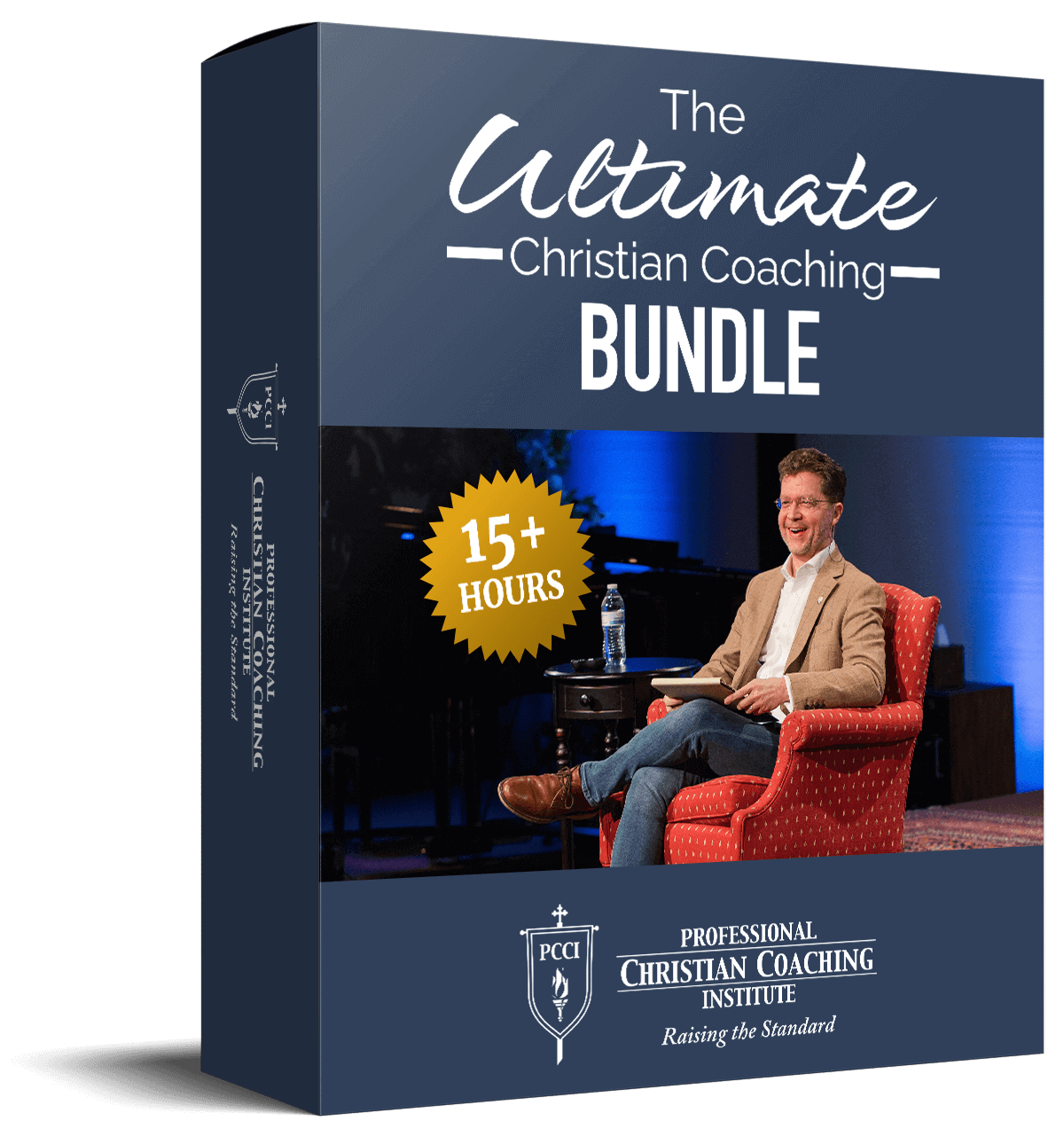 Learn from the BEST Christian Coaches!
Whether you're exploring Christian coaching, a brand-new or seasoned coach, this powerful resource will deepen your learning, skill, and effectiveness.