Self-Management for Coach
When it comes to self-management:
Sometimes I float like a butterfly, enjoying the freedom I have in Christ to manage my self through the lens of grace
Sometimes I forge ahead like a race horse, enjoying the boundaries I have in Christ to manage my self through the lens of mercy
Regardless of what I choose, self-management often manifests in one of two ways:
Fluttering about like a butterfly, pushing toward spontaneous moments to keep my freedom, while headed for who knows where
Darting out like a racehorse, pulling on structured disciplines to keep my self accountable, while headed toward the finish line
Both hold pros and cons.
Both are not necessarily good or bad.
For you and me, it all comes down to choice or perhaps the answer to this question:
How do you want to manage your self?
What's your default mode: the structured racehorse or the free-floating butterfly?
Which do you prefer and why?
How might things change if we looked at a more excellent way?
Instead of looking outward or onward, inward or downward, it simply requires us to look upward.
What if the key to self-management lies in bearing the fruit of The Spirit?
How can we exhibit self-management through…?
Love
Joy
Peace
Forbearance
Kindness
Goodness
Faithfulness
Gentleness
Self-control
Do we approach these with butterfly morality, racehorse mentality, or other?
What if there were no law about which we choose or when?
Self-Management for Client
I firmly believe that when we walk the talk as Christian coaches, our clients will see the Fruit of the Spirit in us and be led, by the conviction of The Holy Spirit, to evaluate their own lives.
Resources
Gathering Feedback: P.I.C.K. the best fruit
Periodically ask clients, family, and friends for feedback
Include an incentive for responding
Craft questions/statements that invite open-ended responses
Keep recurring information & toss out personal opinions
The Best Resource on Self-Management ~ The Holy Bible
For God gave us a spirit, not of fear, but of power and love and self-control. 2 Timothy 1:7, ESV
For this very reason, make every effort to supplement your faith with virtue, and virtue with knowledge, and knowledge with self-control, and self-control with steadfastness, and steadfastness with godliness, and godliness with brotherly affection, and brotherly affection with love. 2 Peter 1:5-7, ESV
Not many of you should become teachers, my brothers, for you know that we who teach will be judged with greater strictness. For we all stumble in many ways. And if anyone does not stumble in what he says, he is a perfect man, able also to bridle his whole body. If we put bits into the mouths of horses so that they obey us, we guide their whole bodies as well. James 3:1-3, ESV

May you bear the Fruit of the Spirit in your whole coach self (bit by bit), and may your clients see Jesus in you!
Against such evaluation there is no law and no condemnation for those who are in Him.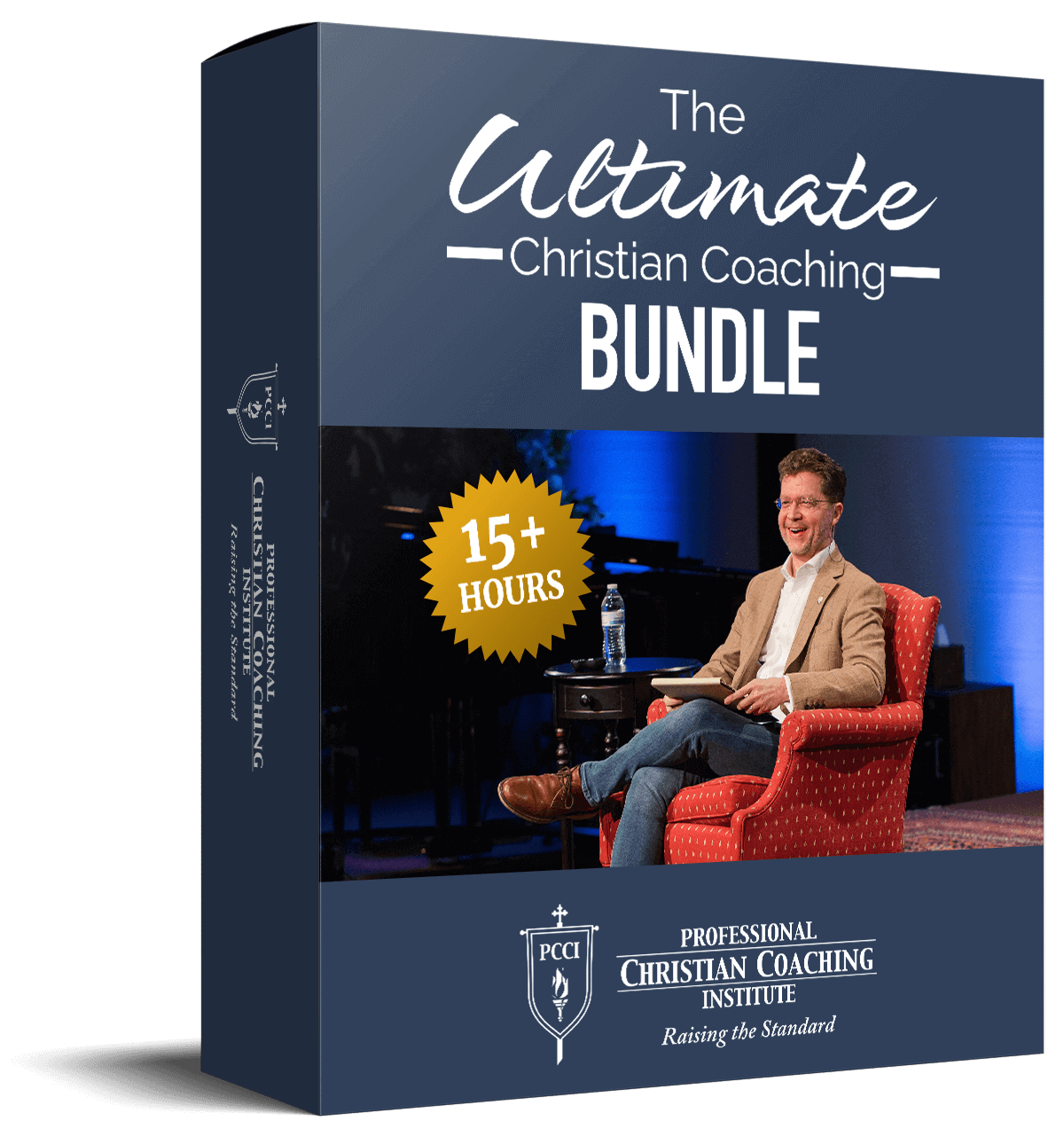 Learn from the BEST Christian Coaches!
Whether you're exploring Christian coaching, a brand-new or seasoned coach, this powerful resource will deepen your learning, skill, and effectiveness.