When I launched my coaching practice, the secret to charging what you're worth eluded me.
I scanned coaches' websites. Most didn't list rates.
I talked to coaches. Most gave me a wide range of fees.
So I picked a price, based on my level of experience, and scheduled inquiry calls.
You know how it goes—everything is comfortable and seamless until it comes to the dreaded question.
How much do you charge?
My heart raced.
My mind froze
My body tensed.
And the words that followed stuttered through the phone line.
"Ummm… well, I… ummm… I ummm… $150 for like three sessions?"
I kid you not.
My nervous thoughts interrupted the silence that followed.
"If ummm… if ummm… that's too much, I could probably do like $75."
The craziest part about it for me: I couldn't hear myself above my nerves, so I couldn't figure out why the prospect would always say, "let me think about it" and then never call me back.
Lack of confidence leads to confusion
On this end of learning from my early days of coaching, it's clear.
A lack of confidence leads to confusion.
Confidence is the key to charging what you're worth.
My prospects could hear the question in my voice (as if I were asking them what they'd like to pay), so they questioned my worth.
Nowadays, I quote my regular fee in one confident, clear and complete sentence.
"A monthly package of three sessions is $397."
When the silence follows, I wait.
The call sometimes still ends with "let me think about it."
But the prospect always calls back, and most purchase the package.
What's the only difference?
Well, let's be fair. The rate is different, but it went up.
So what caused the spike in my client load?
Confidence.
Prospects no longer need to decipher the actual price among my flurry of words.
No room for confusion.
What about your worth?
Do you struggle with relaying your coaching fees?
What steps could you take today to increase your confidence?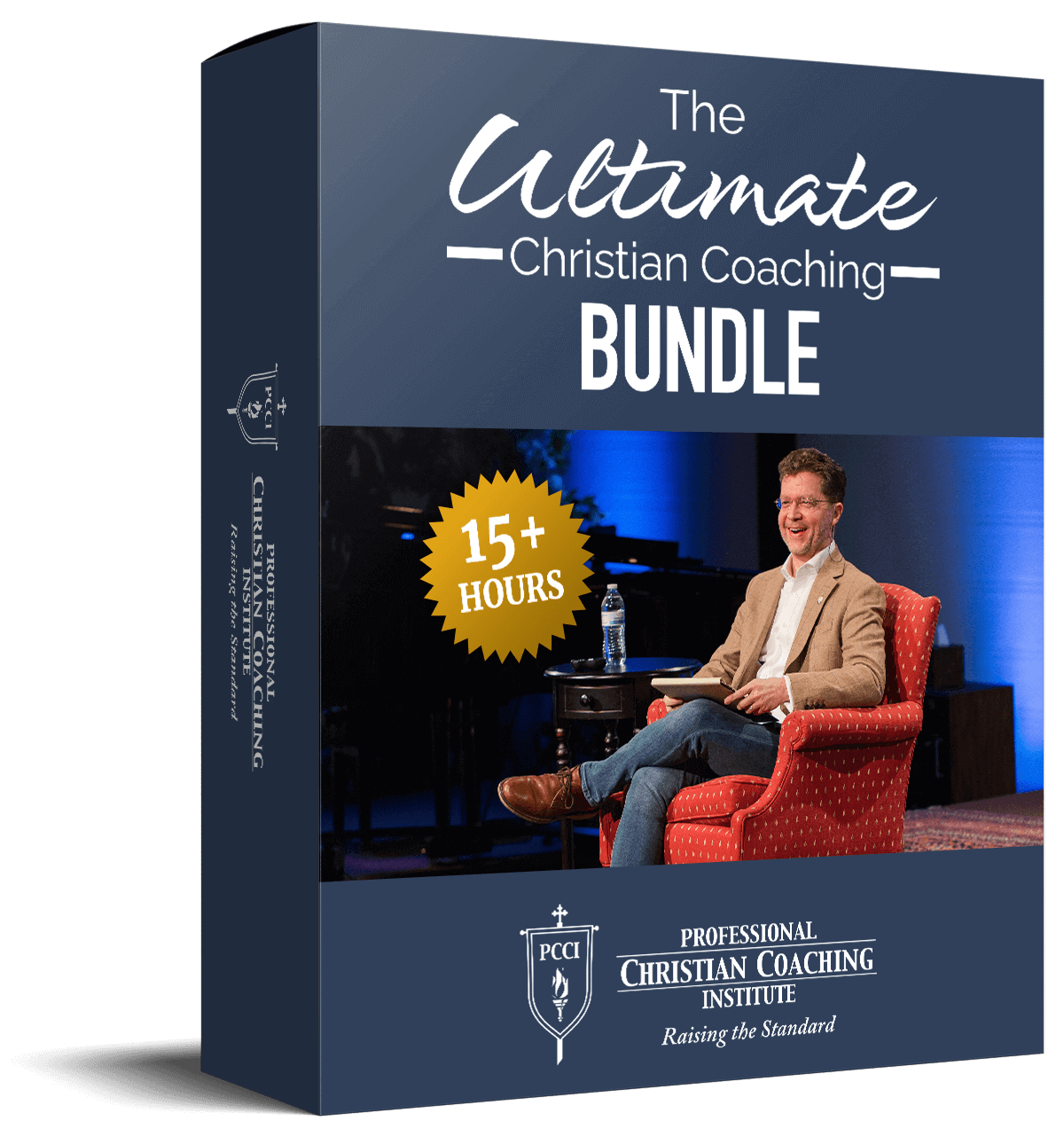 Learn from the BEST Christian Coaches!
Whether you're exploring Christian coaching, a brand-new or seasoned coach, this powerful resource will deepen your learning, skill, and effectiveness.