Have you considered adding multiple streams of services and products to build your income?
When I started coaching, I imagined I'd make enough money from individual coaching sessions or monthly coaching packages to justify owning my own business.
I structured my fees.
I found prospects that wanted to do an inquiry session.
I converted prospects to clients and built a solid base
But six months later, I wasn't bringing in the income I felt I deserved for the value I offered. And I didn't have a big enough client load.
It wasn't until I explored adding multiple streams of income to my business that I really began to bring in the income I wanted.
Where are the multiple streams?
Local groups in your community often bring in speakers. Consider your niche and look for ways to get in front of them. Not only do I receive a speaker's fee but most of my clients come from speaking engagements.
For starters, create a blog or write articles for magazines. Are you a career coach? Consider writing resumes. You may even find someone who is willing to pay you to write articles for their blog.
Sometimes people are unwilling or unable to pay for individual coaching sessions. Consider coaching a group. Here's a place to start: take your session rate, divide it by the number of people in the group, and charge each individual that rate. You're still getting your normal session rate (as if you were coaching an individual) but you're serving more people and some of those people will likely sign up for individual coaching.
Chances are that you have expertise in the niche you've chosen. Create products, which will add value to the lives of the people you serve. Self-paced audio/video programs, e-books, and workbooks… the list is endless.
In what ways do you or can you tap into a new stream and build your income?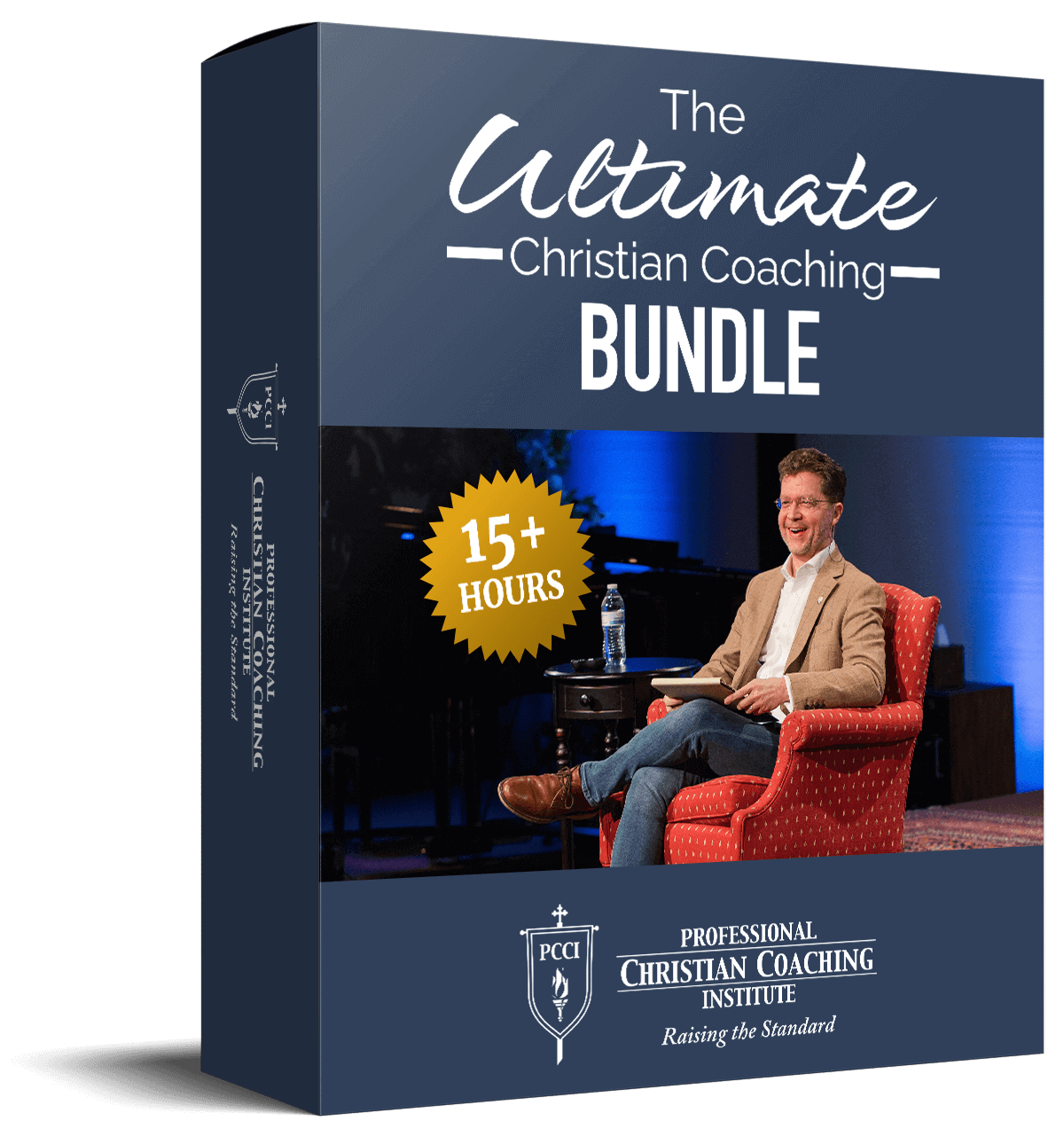 Learn from the BEST Christian Coaches!
Whether you're exploring Christian coaching, a brand-new or seasoned coach, this powerful resource will deepen your learning, skill, and effectiveness.