No matter how strong your coaching skills, your coaching business will only grow with regular planning and goal setting. A business without a plan will never realize its full potential, not to mention you're setting yourself up for endless disappointment and frustration.
So in an effort to make this your best year yet, consider using this goal sheet, created by Michael Pfau, M.Ed., PCC, to help guide your planning process. In setting goals for the new year, make sure your goals are S.M.A.R.T.:
Specific: What exactly do I want to achieve?
Measurable: How will I demonstrate this goal has been met?
Attainable: How can I stretch myself while not setting a goal so high that it's unattainable?
Relevant: How does this goal reflect my values, priorities, responsibilities, and life stage?
Time-Bound: What is my target date for reaching this goal?
You might also consider these additional questions as you're planning for the year ahead:
How do I define success? What will make this year a success?
What do I need to do more of? Less of?
What next step is God inviting me to take in my coaching business?
Where am I operating outside of my strengths? What needs to change?
What changes do I need to make to my work space?
What systems do I need to put in place to streamline business processes, such as client scheduling and payment?
How will I grow as an entrepreneur and business person this year?
Now that you've identified concrete goals, share your goals with your spouse, partner, coach, or colleague. Accountability is key when it comes to achieving your goals.
What goals have you made for the year ahead? What is your process for goal setting? Share your thoughts in the comments section below.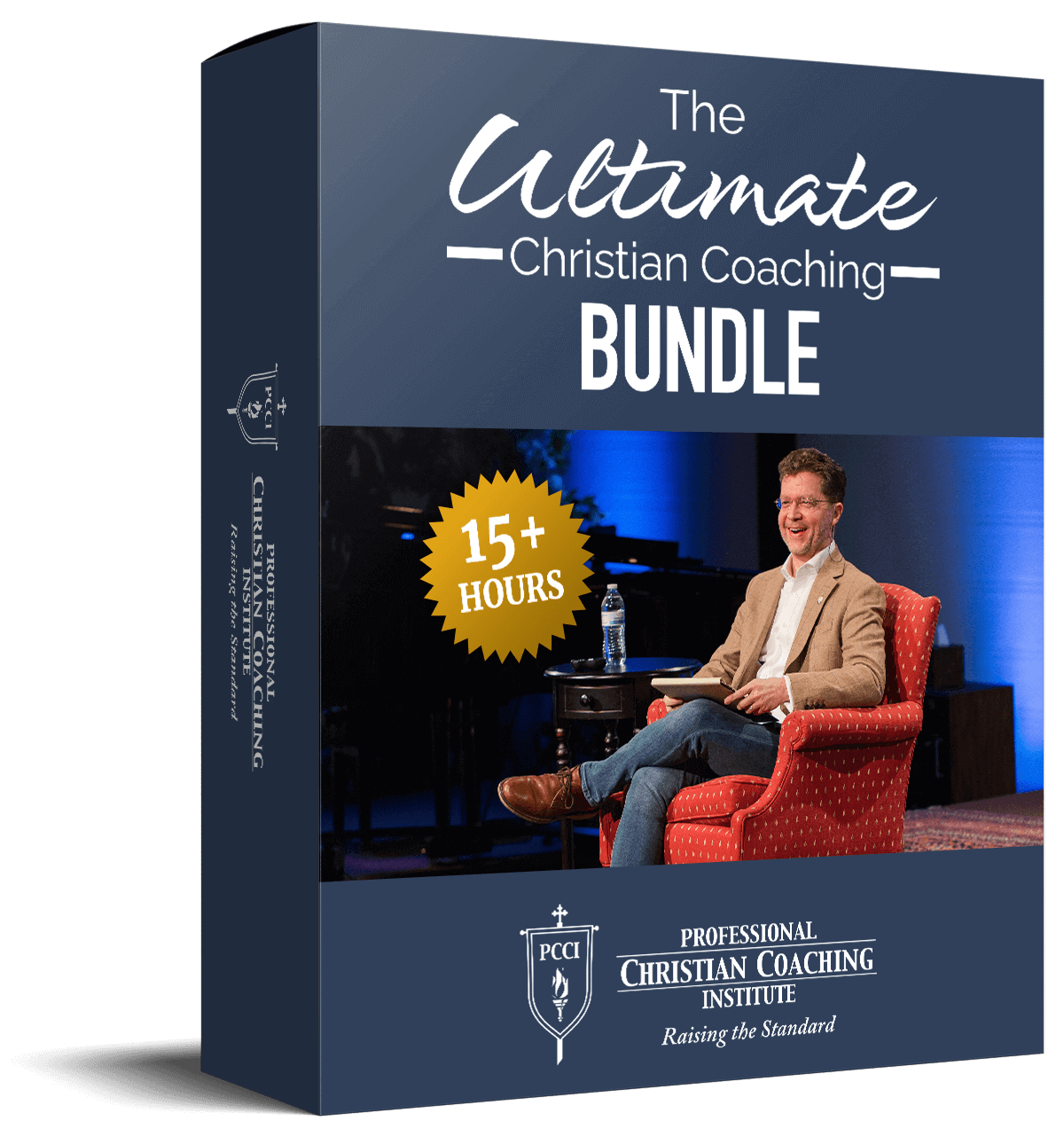 Learn from the BEST Christian Coaches!
Whether you're exploring Christian coaching, a brand-new or seasoned coach, this powerful resource will deepen your learning, skill, and effectiveness.