As I coach clients, I often wonder: what would Jesus ask?
The Gospel of Mark contains a powerful question, which Jesus asked in ancient times.
About six years ago, it changed the trajectory of my life.
The back story
At the age of sixteen, I knew what I wanted to be when I grew up—a main anchor for the CBS Evening News in New York City.
So I drove to the local CBS affiliate station to apply for any job they might allow me to do.
The day before my seventeenth birthday, I landed an interview with the station's programming director. He gave me a part-time job running the TelePrompTer—a device that helps television anchors deliver the news.
The TelePrompTer was in the studio, about fifteen feet away from the anchor desk.
Literally and figuratively, one step in achieving my dream was so close—yet so far away. But I was on my way.
And in the process, I gained worldly acclaim; but I lost my soul.
What would Jesus ask?
"What good is it for someone to gain the whole world, yet forfeit their soul," (Mark 8:36, NIV)?
Jesus asked that question within the context of creating awareness around the things of God—to shed light on the importance of setting aside selfish desires for the sake of following His plan.
When I read that passage about six years ago, I felt as if Jesus were asking me the same question—to shed light on how I'd become a workaholic and forgotten my calling.
The rest of the story
At nineteen, I became the youngest Newscast Director my colleagues had ever seen or heard of. I was on my way.
Soon after, I left my small hometown in South Carolina; and I moved north, to the Queen City of Charlotte, North Carolina.
Boy did I feel like a princess in the Queen City.
I rented my own apartment, enjoyed the single life, earned a good salary at my new station and moved one step closer toward taking hold of the prize I thought awaited me in the Big Apple.
The fruit is always so alluring.
But before I could get to New York, I had more work to do, and work became my #1 priority. I no longer thought about how much I needed to work to live. I simply lived to work.
And I lost my soul.
My twenties flew by in a flurry of work.
In my early thirties, I came across the question Jesus asked in Mark 8:36, realizing I had missed the mark.
A happy ending
At the end of 2010, I laid down my seventeen-year television career to be a writer, coach, photojournalist and speaker—who He created me to be.
It's not that I have it all figured out, but I'm on my way.
And I'm discovering that His plans for me are far greater than anything I've ever imagined or dreamed.
What's your story?
What does Jesus ask of you?
How are you leaning into your true calling?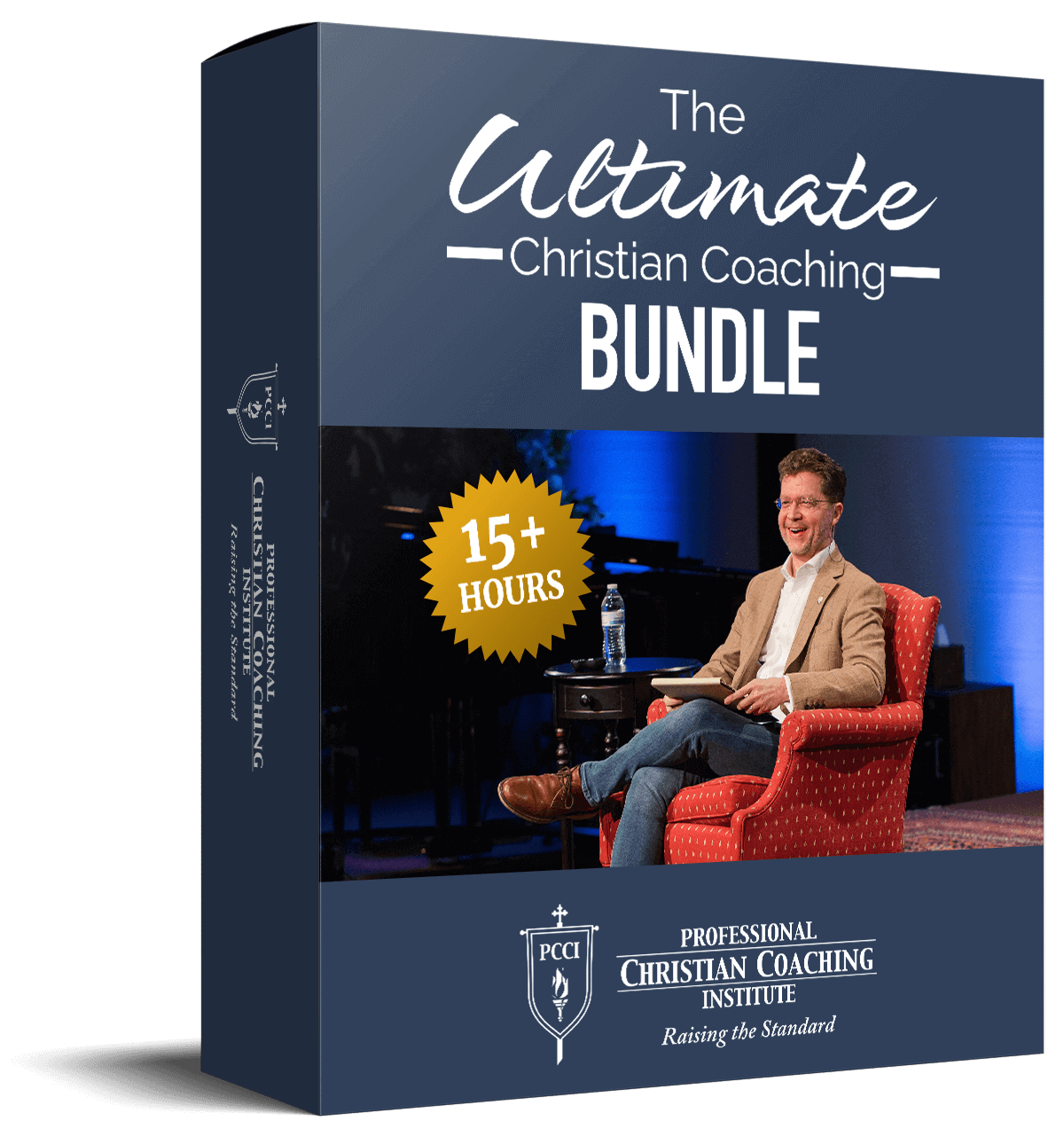 Learn from the BEST Christian Coaches!
Whether you're exploring Christian coaching, a brand-new or seasoned coach, this powerful resource will deepen your learning, skill, and effectiveness.