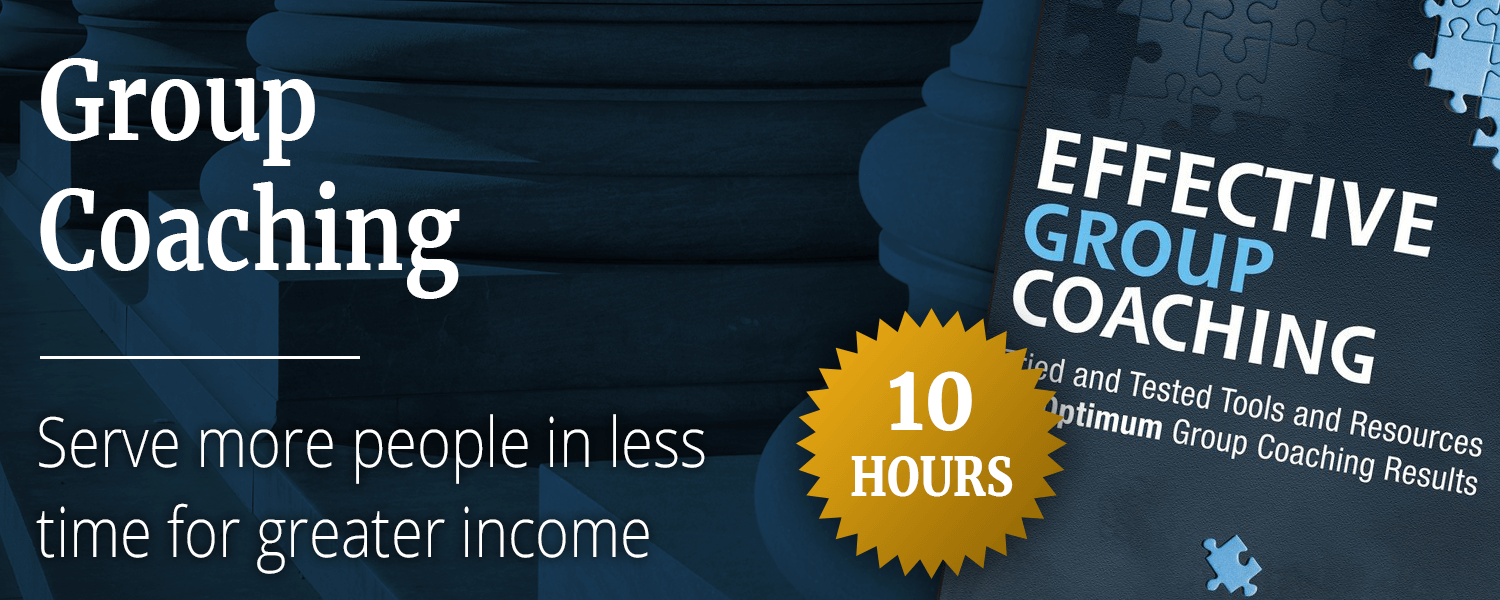 This course is designed for people wanting to add group coaching to their business or ministry. This can be an excellent means of diversifying offerings and price points to reach more clients, increase revenue and most importantly widen the scope and impact of your coaching.
The course addresses the essential skills and framework for group coaching and how to transfer your one-to-one coaching skills to one-to-many. From the first class, participants will learn through modeling, interactive exercises and whole group exploration, conversation, and the class text.
Students will learn:
How to leverage and utilize coaching skills in a group coaching capacity.
How to identify coaching strengths that can boost group coaching effectiveness.
Understand the design, approach, and profitability of building a practice that includes group coaching.
NOTE: All payment plans include a $10 monthly service charge.
DAY: Mondays
TIME: 5:00 – 6:00 PM Eastern
DATES: August 7 – October 16, 2023 (NOTE: Class will NOT meet on 9/4)
INSTRUCTOR: Jordan Mercedes, MCC
Got Questions About Christian Coaching?
Connect with an Academic Advisor to answer any questions you may have and discover the best path for you!
CONNECT WITH AN ACADEMIC ADVISOR
Other Courses You May Be Interested In