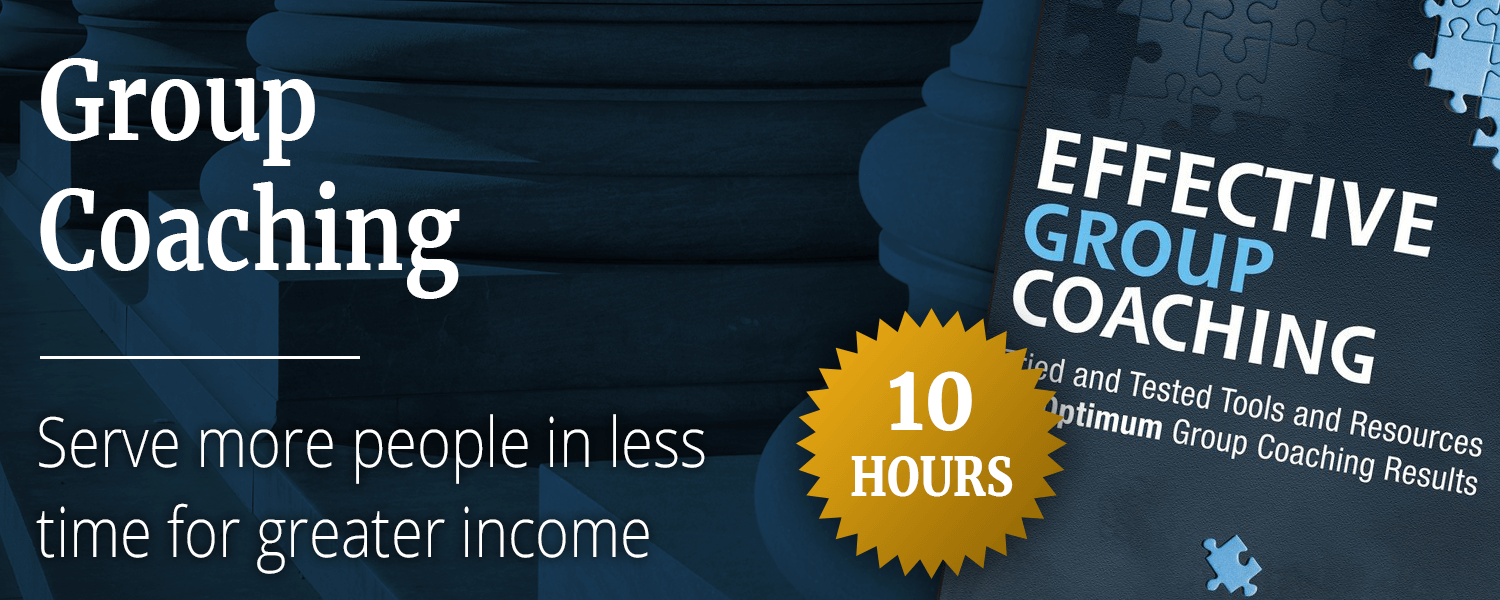 This course is designed for people wanting to add group coaching and/or teleclass leading to their businesses or ministries.
These services can be an excellent means of diversifying offerings and price points to reach more clients and increase revenue, creating multiple streams of income.
Students will learn benefits of group coaching and teleseminars, differing structures for groups, facilitation skills, packaging and marketing techniques, and technologies that can aid group coaching.
The course addresses the essentials of effective group coaching from start to finish, and allows for class discussion as well as interactive group exchanges.
Deposit plus
3 Monthly Payments
Deposit plus
6 Monthly Payments
DAY: Tuesdays
TIME: 11:00 AM – 12:00 PM Eastern
DATES: January 26 – March 30, 2021
INSTRUCTOR: Jordan Mercedes, PCC
DAY: Thursdays
TIME: 6:00 – 7:00 PM Eastern
DATES: January 28 – April 1, 2021
INSTRUCTOR: Jordan Mercedes, PCC
Ready to Register or Have Questions?
Speak with an Academic Advisor to begin your registration or to answer any questions you may have!
CONNECT WITH AN ACADEMIC ADVISOR