Looking for a way to bring in more clients? Why not give group coaching a try?
Group coaching is a great way to attract new clients. It's also a good way to grow your business, strengthen your coaching skills, and increase your profit margin.
In her book Effective Group Coaching: Tried and Tested Tools and Resources for Optimum Group Coaching Results, coach and author Jennifer J. Britton, PCC, defines group coaching as:
A small-group process throughout which there is the application of coaching principles for the purposes of personal or professional development, the achievement of goals, or greater self-awareness, along thematic or non-thematic lines.
But not all programs that use the name "group coaching" align with the International Coach Federation's (ICF) definition of coaching and their core competencies. The ICF defines coaching as:
"Partnering with clients in a thought-provoking and creative process that inspires them to maximize their personal and professional potential… Coaching honors the client as the expert in his/her life and work, and believes that every client is creative, resourceful, and whole."
Using this definition, group coaching is not directive, although the coach may provide a framework in which the coaching occurs. Rather, the client sets the agenda and the coach elicits client discovery through powerful questions and other coaching skills.
The ICF considers group coaching for certification purposes as a group of fifteen or less. However, most coaches find groups with fewer participants easier to manage and more successful. The 2008 Group Executive Coaching Survey from the Air Institute found that seven, as a group size, is optimal.
Group Coaching Basics
When it comes to coaching groups, participants usually gather around a common theme or shared interest, such as leadership development, weight loss, single parenting, chronic illness, business development, etc. Sessions might include brainstorming, reflective exercises, and methods for accountability and commitment.
In today's wired world, whether the coaching occurs in person or virtually makes little difference, although most coaches and clients show a strong preference for one form over another. Group coaching may include many forms, including:
A full or half-day intensive
A multi-hour program that takes place over several weeks or months
An evening program
A drop-in program in which the participants change weekly
Session length varies, but for virtual coaching groups, 90-minutes is generally optimal for each session. The 2008 Group Executive Coaching Survey from the Air Institute found "47 percent of coaches interviewed held sessions for one to three hours, and 15 percent held sessions for a full day." In terms of duration, the survey found, "Over a third of group executive coaching takes places over three to six months, with only 7 percent exceeding one year."
What is the Role of the Group Coach?
Group coaching isn't for everyone. In addition to possessing strong coaching skills, successful group coaches are master facilitators and possess a solid understanding of adult learning principles as well as small group dynamics.
Many coaches develop original materials and products for use in group coaching programs, offering clients one-of-a-kind tools and resources. For example, a coach offering a chronic illness group might provide worksheets to clients to track pain levels, fluctuations in energy throughout the day, as well as their ability to carry out the activities of daily living (ADL).
Effective group coaching doesn't just happen by accident. It requires purposeful planning and skillful execution. To learn more about group coaching, consider Effective Group Coaching and/or From One to Many, by Jennifer J. Britton, PCC.
How have you used group coaching in your business model? What worked and what didn't? Share your experience in the comments section below.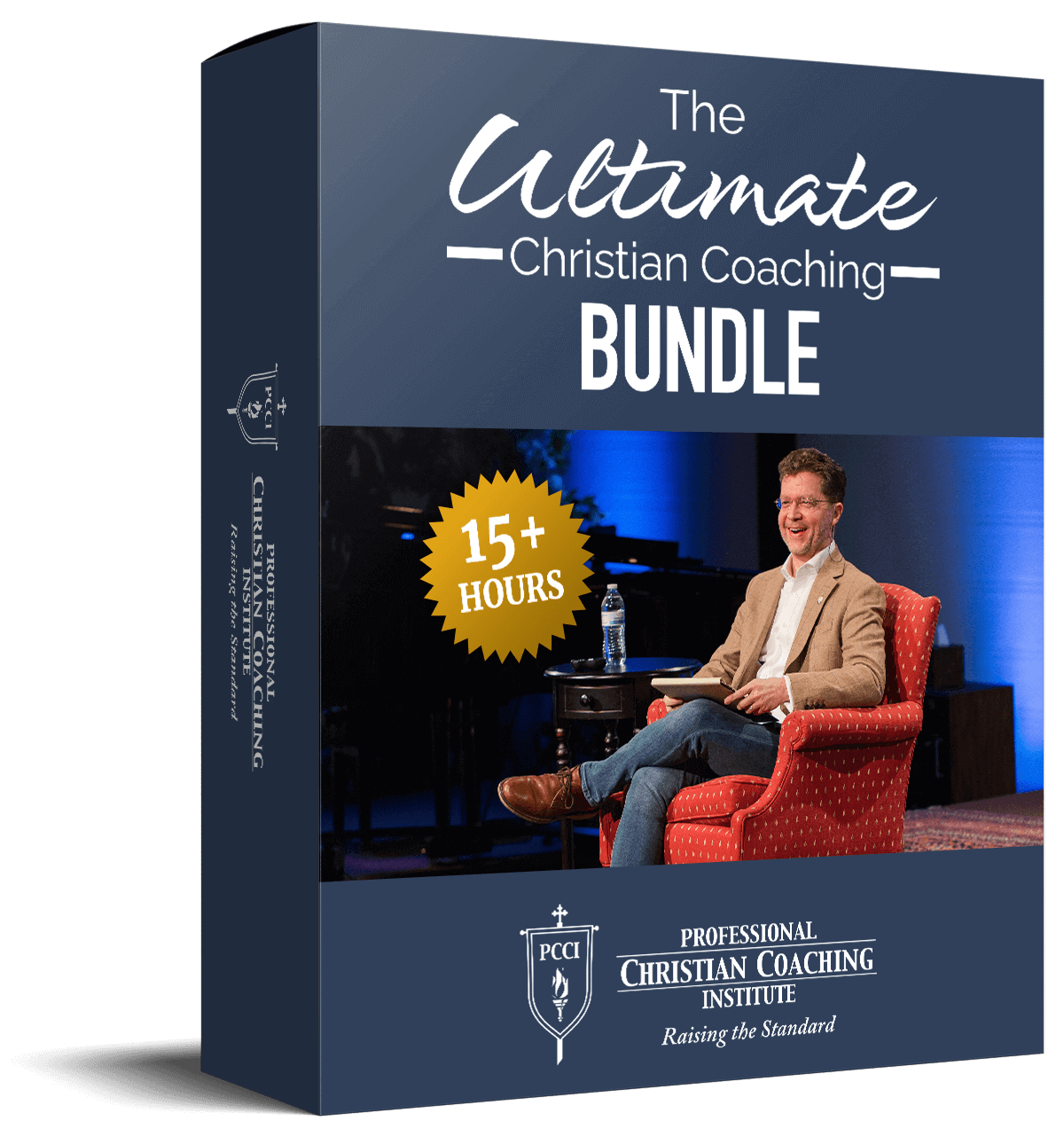 Learn from the BEST Christian Coaches!
Whether you're exploring Christian coaching, a brand-new or seasoned coach, this powerful resource will deepen your learning, skill, and effectiveness.