Assessments help people to get to know themselves.
You might be surprised to find out how many people think they know themselves but when it comes down to it, they really don't know much about themselves at all. Assessments provide a safe, confidential way for people to learn new things about themselves and how to interact with those around them.

Assessments are a great add-on to any coaching package.
Or you can build them in to your coaching packages. If you primarily coach people around marketing, then you might consider an assessment like the REACH 360 Personal Branding Analyst, which provides insight into how a person is perceived by those around him or her. If you primarily coach leaders, a different kind of 360 assessment, like RightPath, could be a great fit for your clients.

Assessments provide a good basis for where to start in the coaching process.
While the client ultimately gets to set the agenda, he or she can gain insight into what to bring to a coaching session by referring to the results of an assessment. And then it also gives the coach ideas for powerful questions. For example: "What surprised you most about your results?" A question like this can help create awareness for the client.

Assessments help you and your clients take the next right step in your life and work.
Let's say a client is unhappy in his current job and has come to you for career coaching. You administer the Everything DiSC assessment, and the client's results come back to reveal he has a "C" DiSC style. That means he is typically systematic, respects rules and guidelines, cautious, and tends to appreciate independent work–while being a bit introverted. But his current job requires that he work on the floor of the New York Stock Exchange 8-12 hours per day. Maybe not the best place for a "High C." No wonder he is unhappy. Knowing this about himself will help him make a more suitable career choice in the future.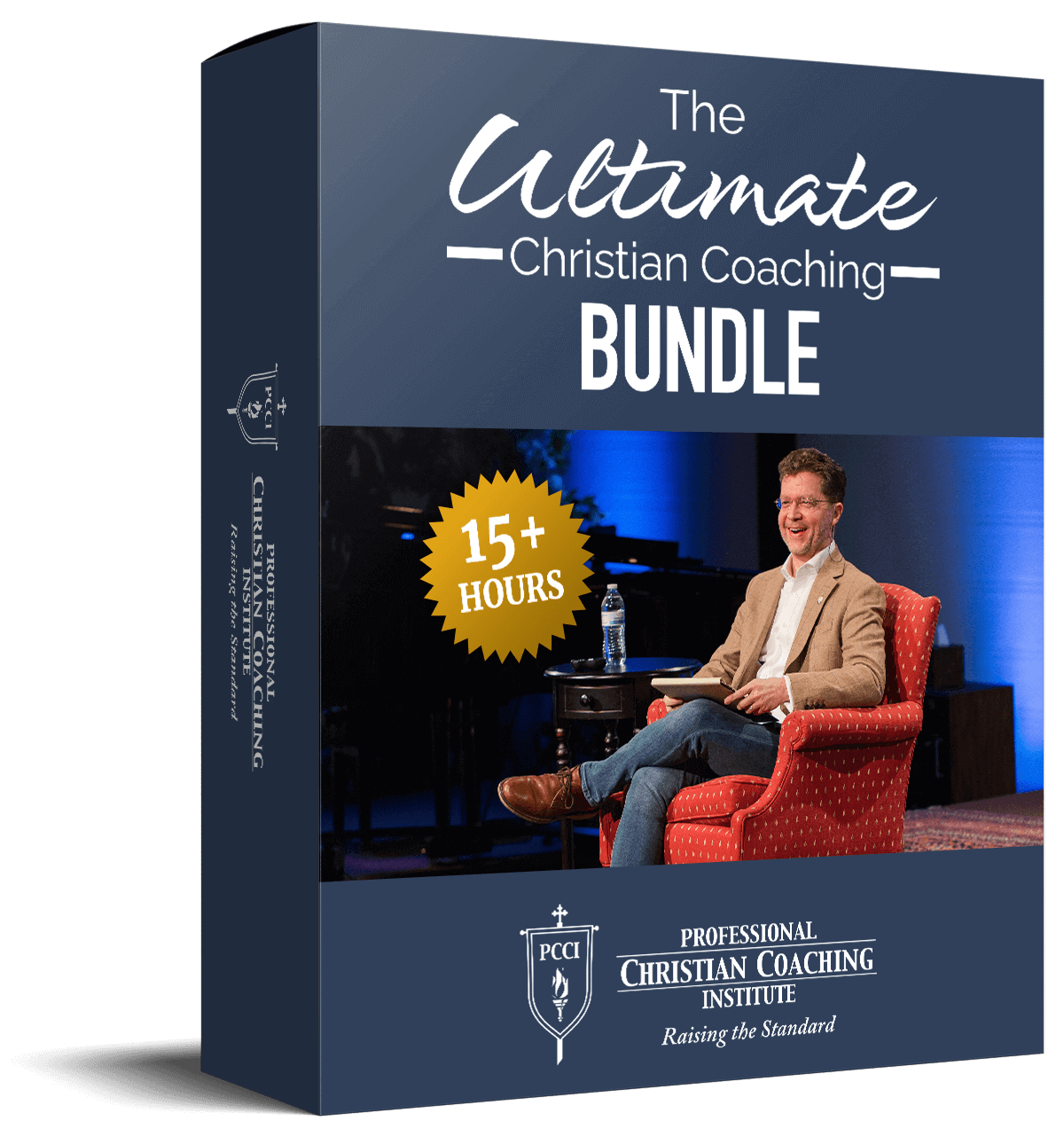 Learn from the BEST Christian Coaches!
Whether you're exploring Christian coaching, a brand-new or seasoned coach, this powerful resource will deepen your learning, skill, and effectiveness.