This past May I attended the Ramsey Solutions EntreLeadership Summit. There were many takeaways from the conference, but one that really stuck with me is a talk Dave Ramsey gave when he spoke about how his company created core values. He created them to give his employees a rubric of how to work and act each day, without creating a stuffy policy and procedures manual. It also ensured that the values remained in the culture, even as the company continues to grow.
I had this thought that if Dave created core values for his company, then why don't we create core values for our family? When I got home I discussed this with my wife and she was on board. We carved out some time on vacation we took over the summer and crafted core values for our family. These are core values that we want to showcase as parents and what we want to impart to our children as they grow up and navigate the world. There is no policy and procedures manual for life and we want to make sure they have core values to live by for the rest of their lives.
The discussion started with us creating a large list of all the terms or thoughts for values that came to mind. We didn't eliminate anything off the bat and were just working on getting some ideas down. We ended up with a list of about 20 values that we wrote down. The next step sparked some great and intense conversation as we really had to widdle them down. We wanted to make sure the values were memorable and we didn't want to have more than about 4 to 6. The discussion continued over hours and days to follow.
The last step was finalizing the core values into a list and then having a short explanation that followed each value that would communicate the basic message conveyed by the value. We ended up with a total of 5 core values that we keep displayed in our home. Right now, our kids are too young to realize the full implications of the values. However, we intend to make this a part of what we want to impart to them as their parents.
Here are the 5 values we came up with in no particular order.
The Greatest Commandment (Matthew 22: 38) ~ We express our love and faith through stewardship.
Attitude of Gratitude ~ We are grateful every day and express it to others.
Seek Truth and Growth ~ We are lifelong learners through experience and education.
We Reap What We Sow ~ We work hard, honor our commitments, and take responsibility.
Open and Honest Relationships ~ We form genuine relationships and share our joys and trials.
I highly encourage you to think about completing core values or encouraging your clients to, whether you or they have a family or not. It is well worth the time, effort, and self-examination.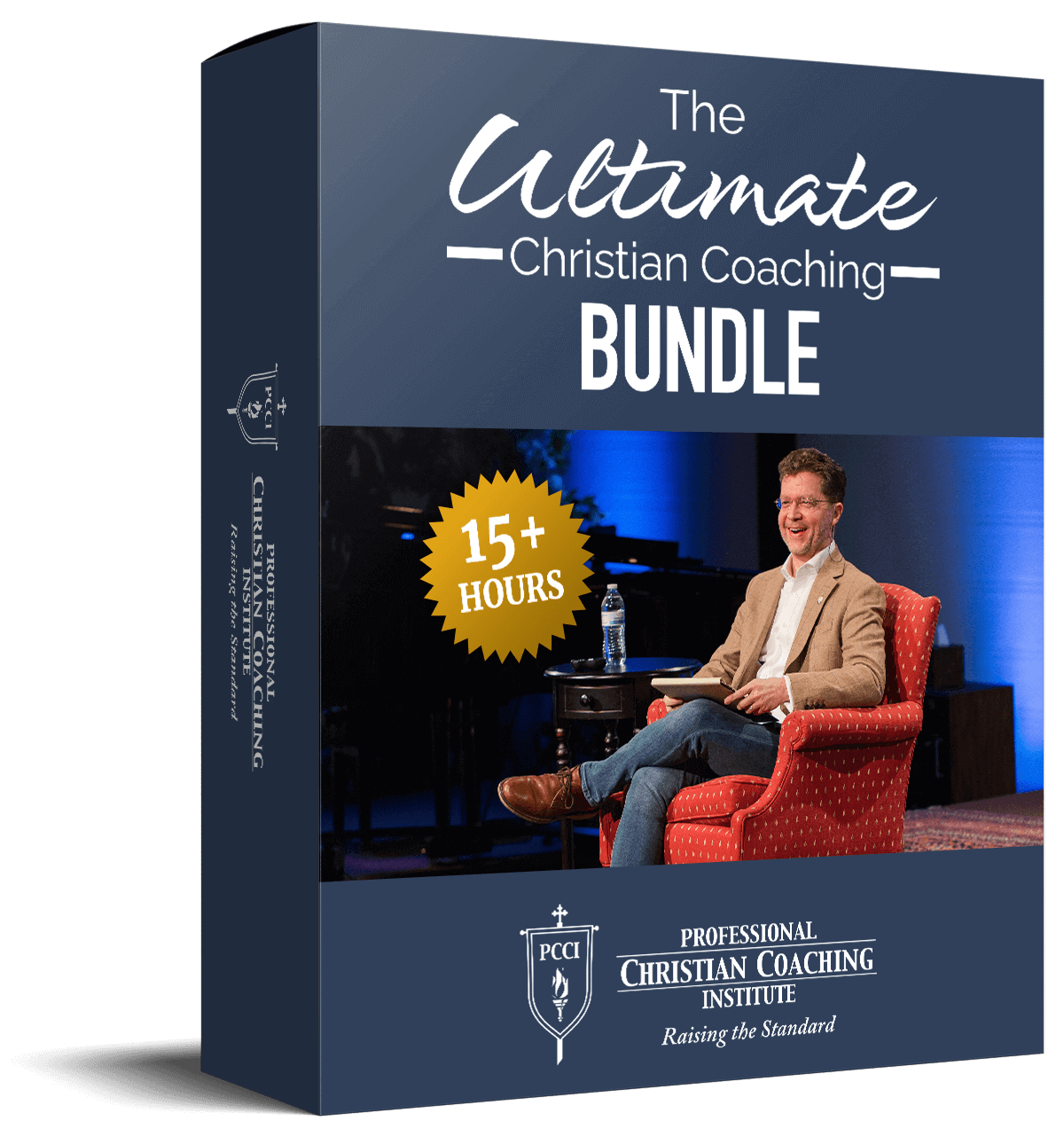 Learn from the BEST Christian Coaches!
Whether you're exploring Christian coaching, a brand-new or seasoned coach, this powerful resource will deepen your learning, skill, and effectiveness.