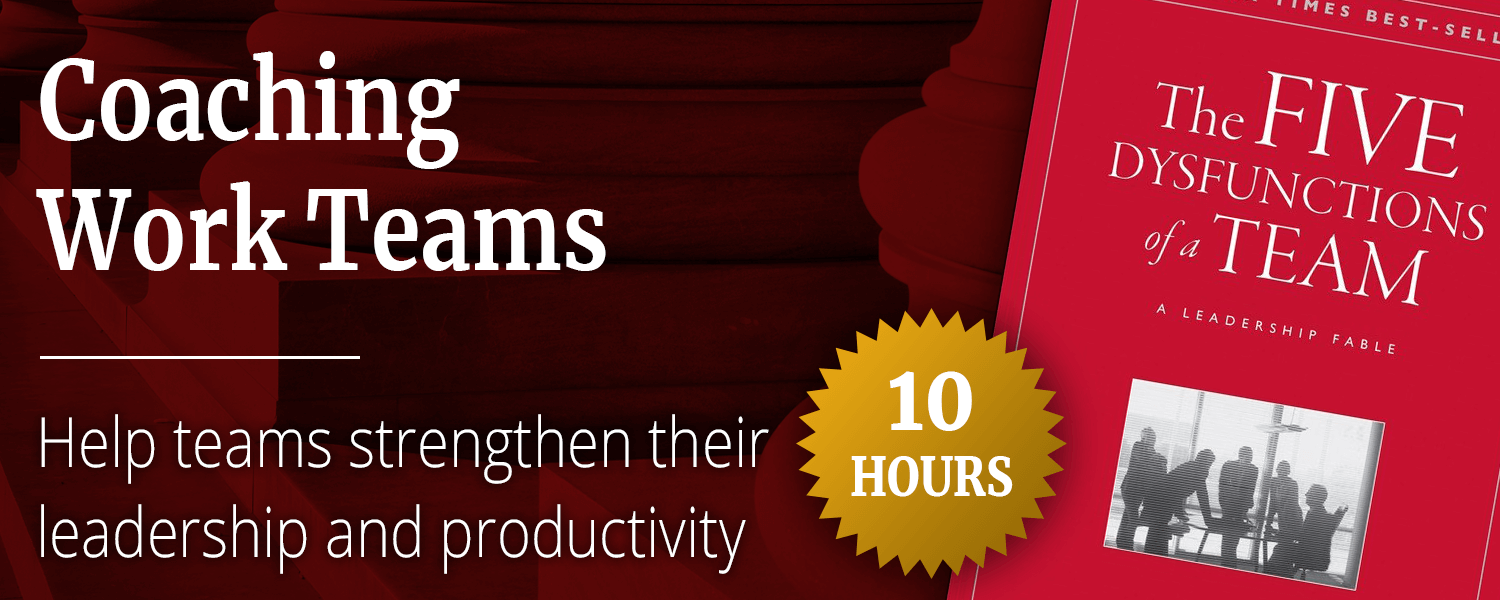 This course is built around the 10 most recommended leadership articles from Harvard Business Review and the best-selling business classic, The Five Dysfunctions of a Team.
Students gain valuable insights into the patterns to look for in teams and in a coach-approach for addressing them through intentional, powerful questioning.
Results include greater self-awareness among team members, improved interpersonal skills, and increased trust – the true secret ingredient for high-functioning teams.
Required Texts:
Indicate your desired course date during registration and checkout.
DAY: Tuesdays
TIME: 7:00 – 8:00 PM Eastern
DATES: March 19 – May 21, 2024
INSTRUCTORS: Sandra Black, ACC
All payment plans include a $15 monthly service charge.