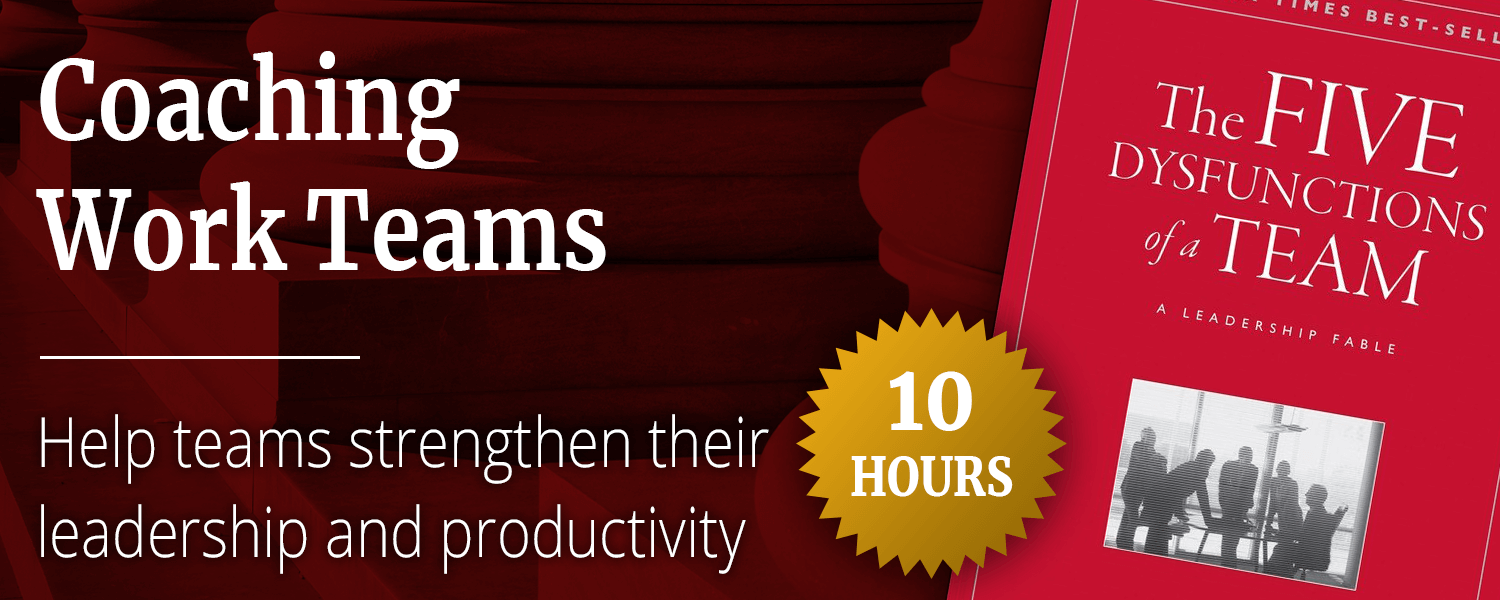 This course is built around the 10 most recommended leadership articles
from Harvard Business Review and the best-selling business classic, The Five Dysfunctions of a Team.
Students gain valuable insights into the patterns to look for in teams and in a coach-approach for addressing them through intentional, powerful questioning.
Results include greater self-awareness among team members, improved interpersonal skills, and increased trust – the true secret ingredient for high-functioning teams.
Your instructor, Helen Mitchell, ACC, has more than 30 years' experience working in business, the local church and in academia, holding high-level leadership positions at Fortune 500 companies, starting the workplace ministry at Saddleback Church in Lake Forest, CA, and equipping next gen leaders as an ethics and leadership professor at the Crowell School of Business at Biola University in La Mirada, CA.
NOTE: All payment plans include a $10 monthly service charge.
DAY: Tuesdays
TIME: 7:00 – 8:00 PM ET
DATES: January 31 – April 11, 2023 (NOTE: Class will NOT meet on 2/14)
INSTRUCTOR: Helen Mitchell, ACC
Got Questions About Christian Coaching?
Connect with an Academic Advisor to answer any questions you may have and discover the best path for you!
CONNECT WITH AN ACADEMIC ADVISOR
Other Courses You May Be Interested In