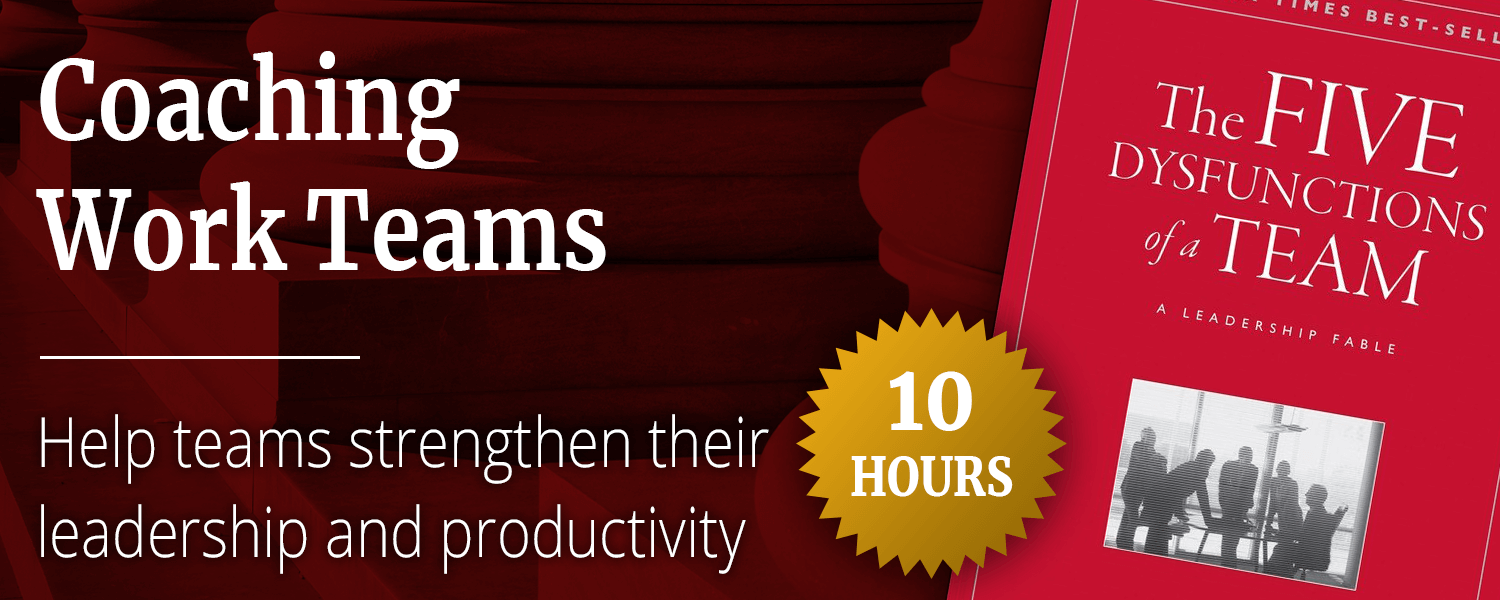 This course is built around the 10 most recommended leadership articles
from Harvard Business Review and the best-selling business classic, The Five Dysfunctions of a Team.
Students gain valuable insights into the patterns to look for in teams and in a coach-approach for addressing them through intentional, powerful questioning.
Results include greater self-awareness among team members, improved interpersonal skills, and increased trust – the true secret ingredient for high-functioning teams.
Your instructor, Fran LaMattina, MCC, has more than 25 years' experience with work teams, holding high-level leadership positions inside a Fortune 500 company and as Vice President of Marketing for renowned Christian financial services firm Ronald Blue & Company, as well as serving 12 years on the core staff of Andy Stanley's North Point Community Church in Atlanta (3rd most influential church in the U.S.)
Deposit plus
3 Monthly Payments
Deposit plus
6 Monthly Payments
DAY: Tuesdays
TIME: 6:00 – 7:00 PM ET
DATES: March 23 – May 25, 2021
INSTRUCTOR: Helen Mitchell, ACC
Ready to Register or Have Questions?
Speak with an Academic Advisor to begin your registration or to answer any questions you may have!
CONNECT WITH AN ACADEMIC ADVISOR