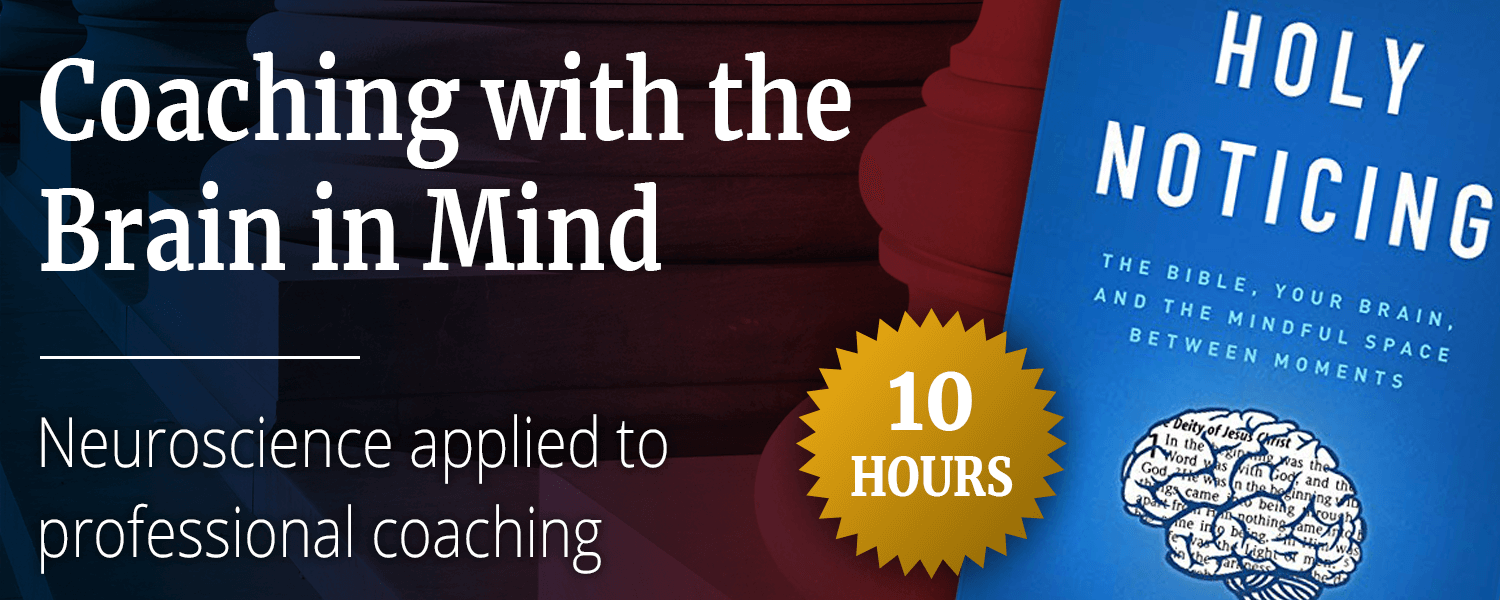 Every single day, researchers are expanding our understanding of how God designed our brains – how they work, how to enhance their functioning, what happens when they don't work, and how to apply this knowledge to every field of human endeavor, including coaching.
In this course, popular neuroscience expert Dr. Charles Stone introduces some of the basics of how our brains are organized, how they work, and why this matters to coaches.
Author of several books including the foundational texts for this course, Brain-Savvy Leaders and Holy Noticing, Dr. Stone combines decades of ministry as a senior pastor and his work as an ICF-certified coach with extensive research and an advanced degree in neuroscience to provide a one-of-a-kind learning experience for Christian coaches.
In this course you will learn:
The basics of how the brain is organized and how it functions;
How this knowledge can dramatically impact your self-awareness as a coach, your attunement to the Holy Spirit, and ways in which you can help your clients gain insight and growth;
Neuroscience-based choices you and your clients can make to manage stress, regulate emotions, nourish your brain, practice mindfulness, and form lasting habits; and
Familiarity with a brain-targeted instructional approach developed at Johns Hopkins University.
Readings from both required texts are supplemented with supporting articles, video and other resources.
Required Texts:
All offerings are FULL and there are currently NO scheduled future offerings. Please check back later for upcoming dates, or contact an Academic Advisor and request to be informed when new course dates are released.

All payment plans include a $15 monthly service charge.