How do you coach "calling lifestyle?" If you're not yet coaching calling lifestyle, you're missing a critical growth opportunity for both you and your clients.
I discovered the concept of coaching calling lifestyle while reading Tony Stoltzfus' book, A Leader's Life Purpose: Calling and Destiny Discovery Tools for Christian Life Coaching. In it, he writes, "There is a life pattern — including your standard of living, the things you choose to own and the schedule you keep—that is most congruent with your message."
According to Stoltzfus, this lifestyle of your calling can greatly reinforce the power of the message God has placed in you or it can be a great hindrance to it.

He contends of your call includes offering hospitality to reach professional people, your lifestyle may include a richly decorated home with which to do it. Another's call may include purchasing a home near a college campus and taking in student boarders.
He cites Jesus as the prime example writing, "If Jesus had preferred to stay in the villas of the upper crust of society instead of the working class . . . his lifestyle would have undermined His message."
Calling Lifestyle
As a leadership coach, I work with several missionaries around the world, one of which I recently coached around the issue of calling lifestyle. She is home from the mission field and senses God leading her into a new season of missional living.
Highly educated and fluent in several languages, she could easily serve as an esteemed faculty member at any number of higher learning institutions around the world. Because of her keen mind and many gifts, she has wrestled with whether or not to enter the workplace, ultimately deciding to remain, in her words, a "housewife."
While she may look like a "housewife" to the outside world, in reality she is a theologian and Bible scholar, daily spending hours poring over God's Word in prayer and growing in intimacy with Jesus Christ. She anticipates the release into a new season of life and ministry in the near future, which will enable her to share her insight with others.

Because we meet by SKYPE rather than by phone, I have a visual snapshot of her lifestyle—the way she furnishes her home, the clothes she wears, and the number of books on her shelves behind her.
From my window into her world, everything about her — at least as far as I can see — is congruent with her calling.
Coaching Calling Lifestyle
When it comes down to the actual process, coaching calling lifestyle is easier than you might think.
Here are several questions you can use as a springboard when coaching calling lifestyle:

What kind of lifestyle would advance your call? Hinder your call?  

How do the ways in which you spend your time and money reflect your life's purpose? What needs to change?

What kind of home, clothing, hairstyle, and image does your calling require?


What changes do you need to make in your life to better align yourself with God's calling?

What accompaniment do you need to fulfill your life's purpose?
What lifestyle supports your calling as a coach? And if f you're not already doing so, how can you introduce calling lifestyle coaching into your coaching sessions?
Tell us what works for you in the comments section below.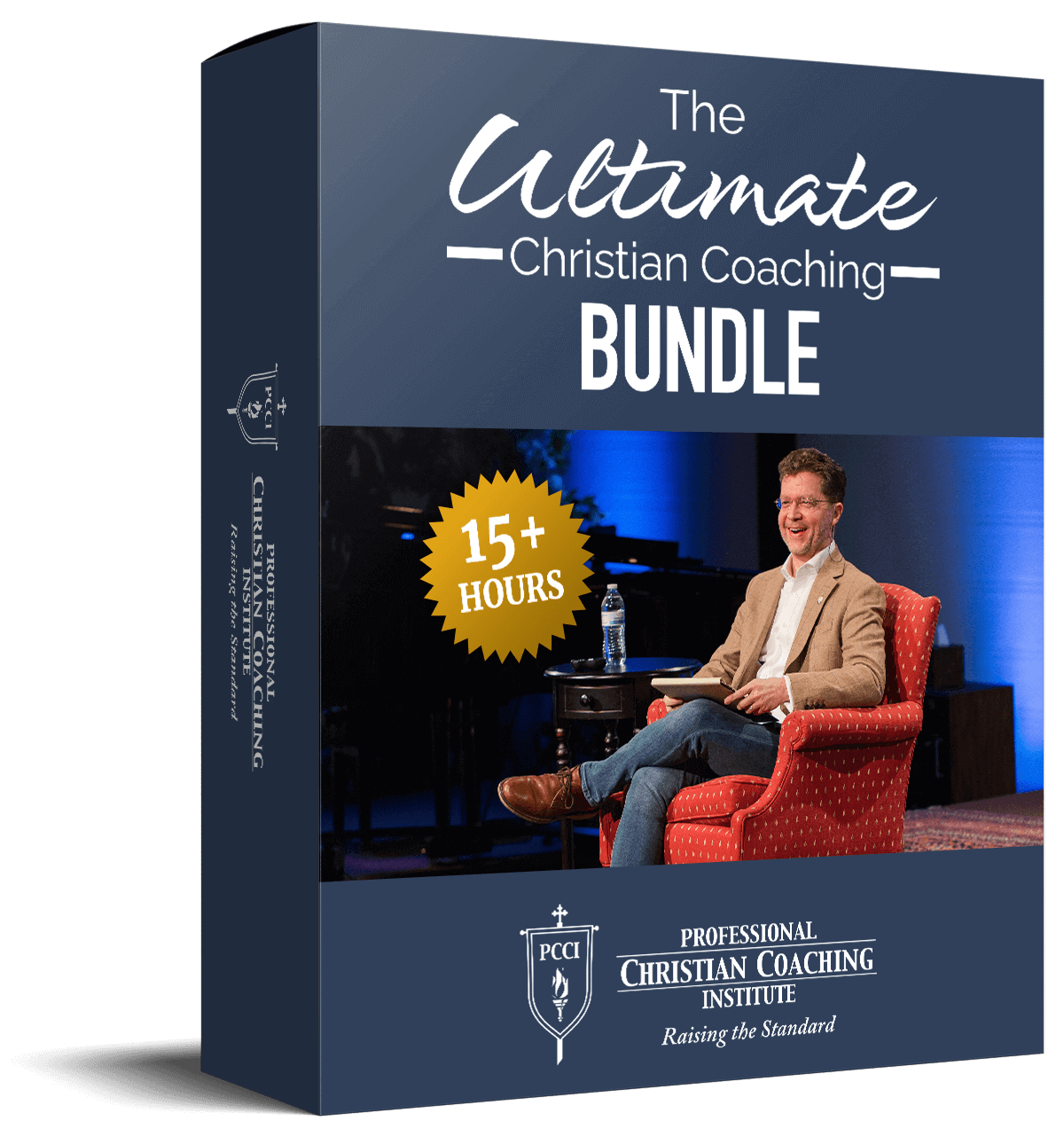 Learn from the BEST Christian Coaches!
Whether you're exploring Christian coaching, a brand-new or seasoned coach, this powerful resource will deepen your learning, skill, and effectiveness.