ChristianLifeCoaching.com recently sat down with Mary Sorrentino, ACC, president and founder of Joy On Purpose Coaching and CoachTech Services, to talk about her businesses, the importance of technology for coaches, and choosing a coaching niche.
This interview is part of a continuing series, introducing faculty and staff from the Professional Christian Coaching Institute and Community to the larger coaching community.
ChristianLifeCoacing.com (CLC):  Mary, would you take a few moments and introduce yourself to our readers?

Mary:  Certainly. I'm an Associate Certified Coach (AAC) and a Certified Professional Life Coach (CPLC), and the founder of Joy on Purpose Life Coaching and Coach TechServices.
After serving for more than 20 years in various leadership roles in Christian women's ministries and spending 15 years in corporate management, building teams and coaching employees both professionally and personally, it brings me great joy to see how God is using my life experience and training through Christian life coaching.
I am also a wife of 35 years to Paul and the proud mother of Sarah. Although I grew up and lived most of my life in the Chicago area, my family and I moved to the Atlanta, Georgia area about 12 years ago. As they say, "Northern by birth; southern by the grace of God!"
CLC:  You are the founder and president of Joy on Purpose Life Coaching, which supports people facing difficult life circumstances. What led you to this specific niche?
Mary:  Joy on Purpose Life Coaching grew out of my own life struggles and from walking alongside others during difficult life challenges. During a difficult time when a family member was struggling with severe depression, God made Himself so real and near to me that I experienced more joy in that season of pain than I ever did in times of ease.
My passion and the purpose of Joy on Purpose Life Coaching is to help people find that joy, even in the midst of life's most difficult circumstances.
CLC:  You have a second coaching niche, CoachTech Services, which offers technology coaching, training, and services. In your opinion, what are the greatest technology challenges and opportunities facing Christian coaches today?
Mary:  Change! One of the first things I tell my students and technology coaching clients is that no one will ever know all there is about technology. It simply changes too quickly.
The challenge we face as coaches is not only to know what technology to use to build and support our business, but also to have a plan for keeping up with the changes that will affect our technology strategy.
Just because Facebook changes almost weekly, there's no reason we need to make changes every time something new comes along. Change is inevitable, but as professionals, we should not allow technology to keep us in perpetual state of construction. Technology should serve us, not the other way around.
CLC:  What advice would you give a new coach trying to find his or her niche?
Mary:  If you have a fire in your belly for some cause or purpose, ask God to reveal how that passion might translate into your coaching practice. Likewise, if you have an ability or talent in a specific area, determine if there is a need that your gift might address. If so, consider bringing that focus to your coaching.
In my case, God gave me a gift to understand technology and a background where I used that ability to lead, teach, and coach. When God called me out of that career into coaching, He clearly showed me that I was to use expertise to benefit coaches.
CLC:  What else would you like to share with our readers?
Mary:  Remember you have an enemy. Your call to Christian Coaching is not the same as landing a great job. You are doing God's work, and therefore you will face opposition. Never give up!
I have a verse taped to my computer screen that I need to remind myself of almost daily:  "Therefore, my dear brother (sister), stand firm; let nothing move you. Always give yourself fully to the work of the Lord, because you know that your labor in the Lord is not in vain" (1Corinthians 15:58).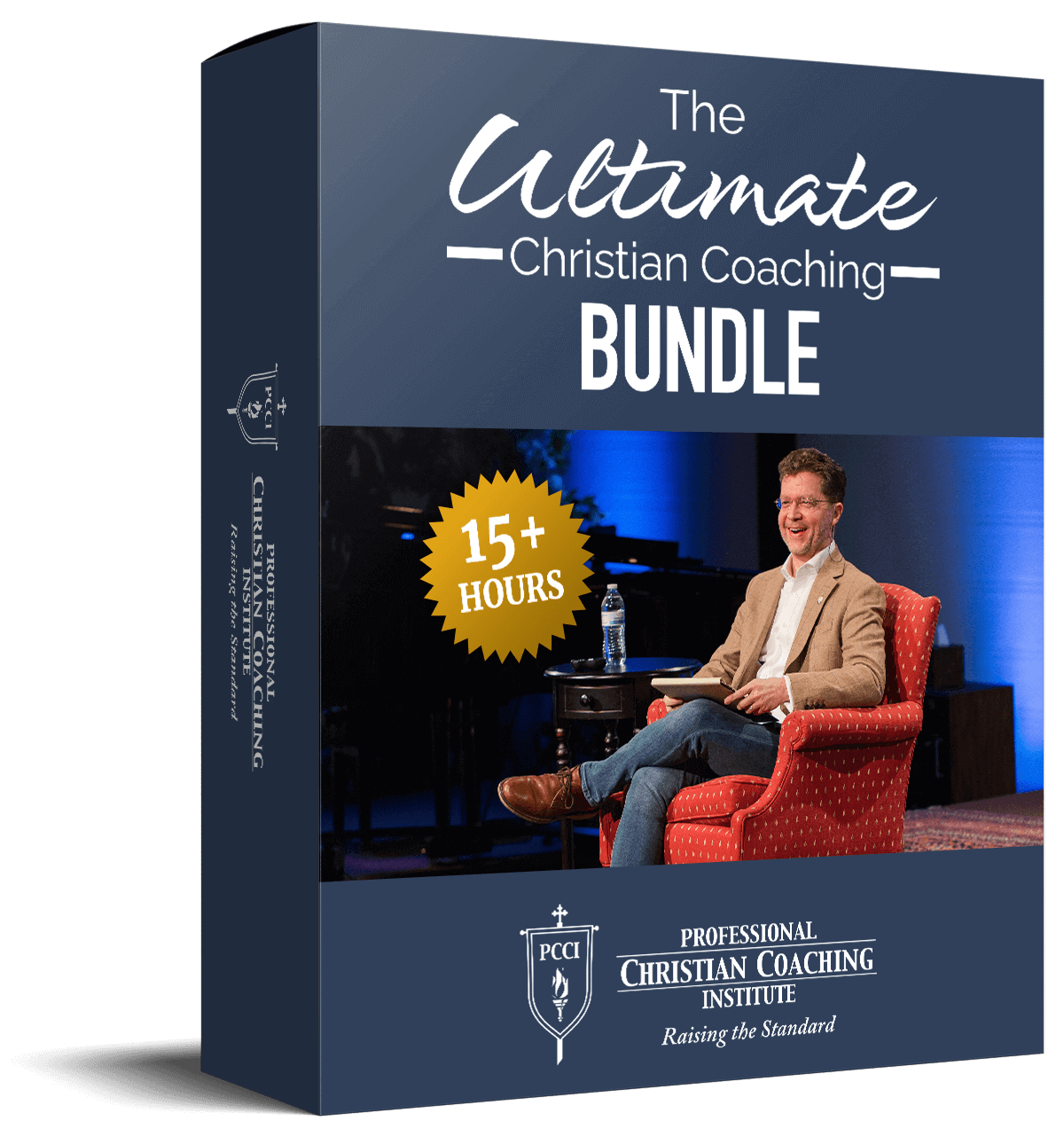 Learn from the BEST Christian Coaches!
Whether you're exploring Christian coaching, a brand-new or seasoned coach, this powerful resource will deepen your learning, skill, and effectiveness.