An opt-in landing page is a page on your website that invites visitors to opt-in for your free offer and join your mailing list. Of course the copy on your landing page is very important. But I'm going to talk with you about design.
Your landing page design must support the page copy and lead the visitors' eyes through the content, step-by-step, toward the desired action you want them to take.
Design Tips for Your Opt-In Landing Page
Here are seven design tips to use as you plan and create your ultimate landing page.
Include these five essential elements.
At the most basic level, each landing page must include these five essential elements. If you have nothing else, you must have these:
A compelling headline (Catch their attention.)
3-5 benefits (Focus on what they will learn or take away from your free giveaway.)
A call to action (Make the offer.)
An email opt-in form (Collect their name and email in exchange for the offer.)
Social proof (Share client testimonials, tweets, or posts)
Craft a powerful headline.
Everyday people are bombarded with information in all forms of media, and they've got short attention spans.
When they get to your landing page, you've got 2-3 seconds to grab their attention and keep them reading. Craft a powerful headline that will arouse your reader's curiosity.
What problem do they have that your free offer will address or solve? Get it in your headline.
Minimize distraction and confusion.
Your website may contain a header, navigation bar, and a sidebar. That's great for a standard web page, but for a landing page not so much. Remove all three of those elements from your landing page. Too much distraction waters down the message and the singular focus of the page. That means fewer people will opt-in for your offer.
If you use WordPress to build your website, creating a basic landing page will be easy to do.
Keep what's most important front and center.
Put your most important page elements above the fold. That's the area of the page that your visitor can see without scrolling. It's possible to design your page so that the compelling headline, the benefits, the call to action, and the opt-in form are all above the fold.
Get right to the point because most people won't bother to scroll down the page. It's ok if your page is longer. Just be sure to repeat the call to action again further down the page.
Follow basic design practices.
Simple. Clean. Professional.
Avoid using too many fonts. Stick with no more than two.
Use no more than two colors that match your brand or are chosen to appeal to your specific audience.
Avoid lots of yellow highlighting and bolding. Use sparingly.
Forget the silly clip-art.
Be sure to use supportive visuals, like photos and graphics, strategically. They should move the visitor toward taking the desired action. If they don't, get rid of them.
6.  Make it easy.
Visitors don't read web copy like they read a book. They scan it. Don't make it hard for people to scan and understand your message.
Underline your hyperlinks.
Use clear, descriptive copy in text links.
Keep paragraphs short — no more than 4-5 line.s
Use bulleted lists.
 7.  Give visitors one choice.
Remember, the only thing you want visitors to do on an opt-in landing page is to opt-in for your free offer and join your list. Don't give them any other choices. Don't send them to any other page. That's a sure way to get them to take no action at all!
Ask for it. Don't be vague. Just tell them what you want them to do.
Sure there are other things you might consider when creating a landing page for your valuable free offer, but this list gives you the top design considerations you need to make.
Follow the list and you'll be on your way to the ultimate opt-in landing page!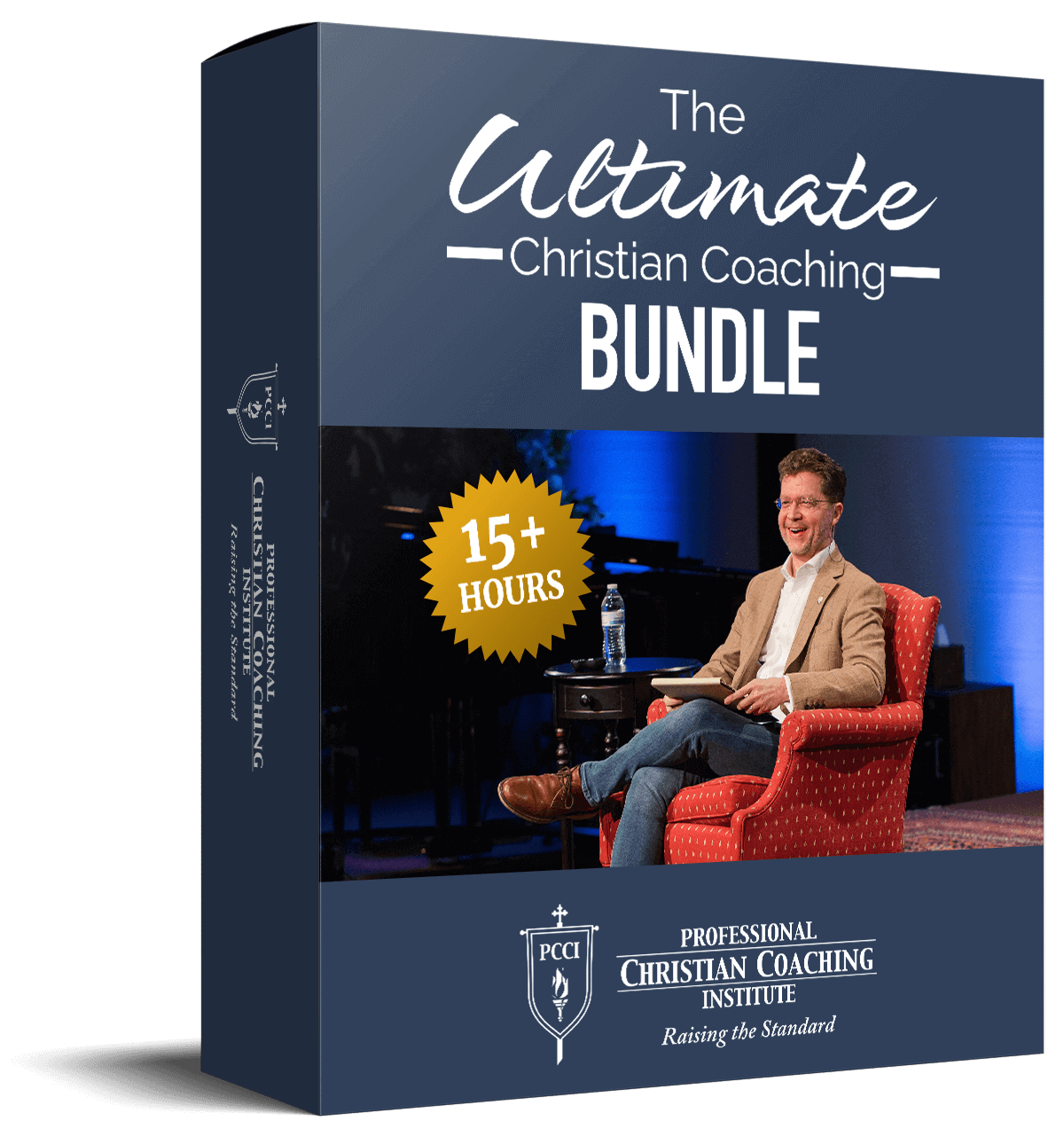 Learn from the BEST Christian Coaches!
Whether you're exploring Christian coaching, a brand-new or seasoned coach, this powerful resource will deepen your learning, skill, and effectiveness.