"God will not guide us into an intolerable scramble of panting feverishness." -Thomas Kelly
Busy. That's how most people describe the holiday season.
While the the holidays might seem distant, the reality is they are just a few weeks away.
As I've been considering my calendar and commitments during this busy time of year, I pulled out my copy of The Overload Syndrome: Learning to Live Within Your Limits by Richard Swenson for a quick refresher on how to honor my limits and help my clients do the same.
In his book, Swenson makes this important point, "God created both activity and rest, and commends both to us."
As someone who lives with rheumatoid arthritis, I have learned the importance of balancing periods of activity with rest. If I neglect either, I find myself unable to do even life's smallest tasks well, and joy and peace escape me.
Similarly, we need periods of activity and rest to make the holidays meaningful and to receive the true gifts this  season brings.
Rx for Busyness During the Holidays
Swenson offers a number of prescriptive steps to bring balance and sanity to our over-committed lives. I've adapted them for the holiday season and provided a coaching format.
Work to Establish and Maintain Balance.
According to Swenson, "An unexamined life will drift toward imbalance. . . And an unbalanced life will not be kind to us in the area neglected." Especially during the holidays.
What good is checking off everything on your to-do list if you miss the heart of the season?
That's why I invite clients to shape their schedule rather than allowing others' expectations and cultural norms to do it for them.
These coaching questions are a good place to start:
What will make the holidays meaningful for you? For your family?
How does your schedule align with your core values and priorities?
What top three holiday activities will you participate in?
How will you make time for rest and reflection?
Practice Saying NO to Good Things
Honoring your limits during the holiday season will never happen without saying no — even to good things. Swenson reminds us of the words of theologian Thomas Kelly who encourages us to "find that group of people who are so centered in the things of eternity that 'no as well as yes can be said with confidence.'"
A few coaching questions to consider include:
 What will you say no to this year?
What makes it difficult for you to say no?
Who are the people in your life can help you say no as well as yes?
What must you say no to in order to say yes to this activity?
Consider Doing Less, Not More
When it comes to the holidays, sometimes less is more. If you're already too busy, you will need to cut back on the things that you're doing now to make room for what will make this holiday season meaningful for you and your family. The same is true for your clients.
Start with the coaching questions below:
How can you cut back your holiday commitments by 10 percent?
How would it feel to do less not more this holiday season?
What is spiritually authentic to who God created you to be?
What is important to you? To your family?
To experience the richness of this season, we need both activity and rest. An imbalance in either area and we'll miss the real gifts these season has to offer.
How will you make this holiday season less stressful and more meaningful? Share your thoughts in the comments section below.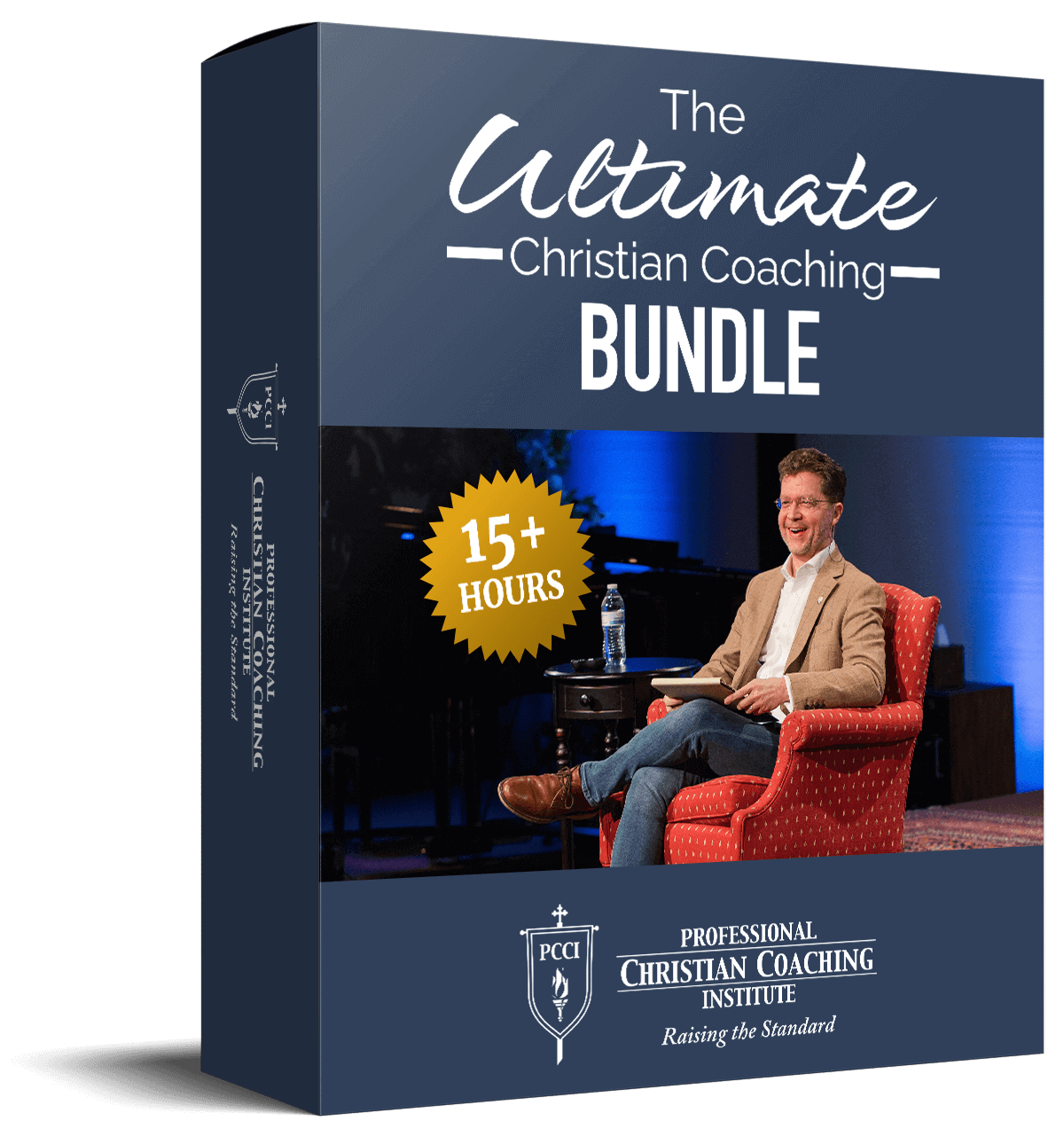 Learn from the BEST Christian Coaches!
Whether you're exploring Christian coaching, a brand-new or seasoned coach, this powerful resource will deepen your learning, skill, and effectiveness.