Everyone seems to be talking about leadership development – and that includes you and me. There seems to be no end to the knowledge and the skills to be learned. Do a search for "leadership" and you will find:
490,000,000 results in Google (all in .26 seconds)
130,457 books on Amazon
26,840 Groups focused on leadership in LinkedIn
How can we possibly comprehend all that is needed to be effective leaders? Sure, there are technical and emotional intelligence (EQ) skills that you need to develop. There are probably areas of expertise  you will want to master. But learning to lead out of your identity could be the most fruitful endeavor you will undertake.
Identity is Key
It starts here. How do you view yourself as a leader? This is of primary importance. Whether you lead from your biblical identity will determine much concerning your leadership trajectory.
We are searching for those who would lead out of an identity that is both strong and loving. It requires a work of God to really transform your leadership to reflect that of Jesus. Consider these core determinants of your leadership that flow from your identity.
You Are a SON/DAUGHTER
The greatest example of leadership in human history is Jesus. He is our model. God the Father affirms the identity of his Son at the beginning of his public ministry in Matthew 3, "This is my Son, whom I love; with him I am well pleased." The chapters that follow flow from this declaration. For those of you who are "in Christ,", this declaration is true of you as well!
Gordon McDonald, in his book Ordering Your Private World, speaks of living as one "called" and not driven. Unless we are deeply convinced that we are adopted children of God, we will be filled with drivenness, defensiveness, self-pity, and discouragement. We will wonder why we are so unhappy in all our Christian activity, not just our leadership.
A child of God is:
not driven but at peace
not defensive but quick to ask forgiveness
not self-absorbed but warm and open to others
not cowardly but independent with integrity
not despairing but given to hope and patience
Looking the comparisons above, where do you need to embrace your identity as a child of God?
Listen to God. How do you hear his affirmation of you as His son/daughter.
You Are a SERVANT
Was Jesus a leader who served? Or a servant who led?
The world has embraced this idea of servant-leadership. It has become the buzzword within leadership circles, but at the end of the day, is it always ring true? Sometime, it tends toward self-service and manipulation. It can be a veneer of kindness. It may not come from the heart of one who sees himself primarily as a servant.
A point of clarification may help: We often think of servants in relation to the work they perform. However being a servant is not just what you DO – in relation to your work; being a servant is at the heart of who you ARE – in relation to another person. You are a servant of God, called to serve others in a myriad of ways.
My friend Paul Stanley often says, "When a leader is characterized by true humility, it will take your breath away."
Jesus said he came not to be served, but to serve (Mark 10:45). He took the very nature of a servant (Philippians 2:7). Jesus was a servant who led.
What would it look like for you to adopt the attitude of Jesus in your leadership?
How would you know when you are leading from a servant's heart?
You Are a STEWARD
If God has called you to lead, you have a unique opportunity and responsibility for the outcomes of that leadership. Your responsibility as a leader involves duty and accountability – you have been entrusted with much. Your opportunity is to bring abundance, creativity, and blessing.
Author and clinical psychologist Henry Cloud gives a great illustration in his book Integrity: Just as a boat leaves two wakes, so does a leader as he moves through people's lives or the life of an organization. The two sides of the wake are:
Results – What did you accomplish
Relationships – How did you deal with people?
What areas of your life and leadership are you called to steward?
What would it look like to steward each in such a way as to hear, "Well done"?
Take time to work through the questions and implications for your leadership responsibilities, whether that is within your team, your organization, or your home. Transformative leadership builds from the inside out.
How do you see these core leadership determinants evidencing themselves in your life?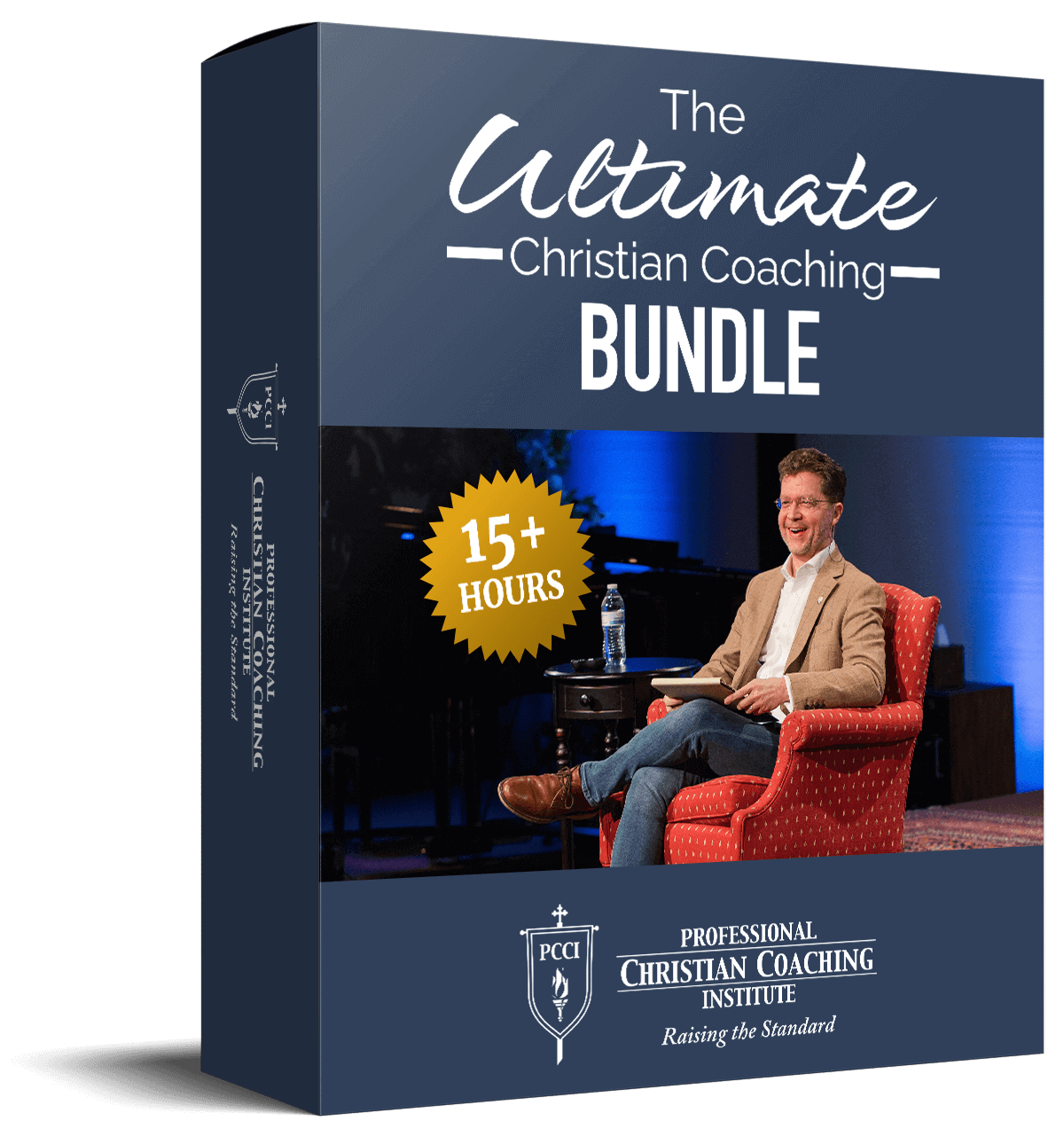 Learn from the BEST Christian Coaches!
Whether you're exploring Christian coaching, a brand-new or seasoned coach, this powerful resource will deepen your learning, skill, and effectiveness.